Manute Bol was the tallest player in the history of the NBA.  (He's the guy on the right.)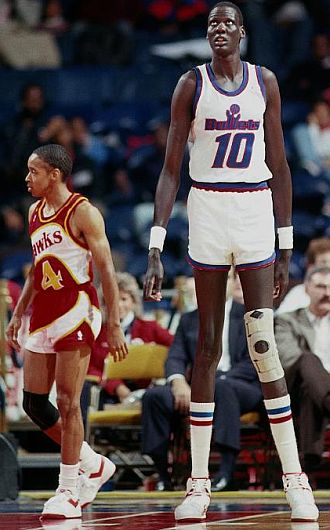 In 2003 he became a licensed participant in what sport to raise funds for his native South Sudan.
The first new player to comment on the website with the correct answer wins a free drink at their next iQ Trivia show.