Unless you've been living in a cave, you've heard the news that legendary music icon Prince died late last week.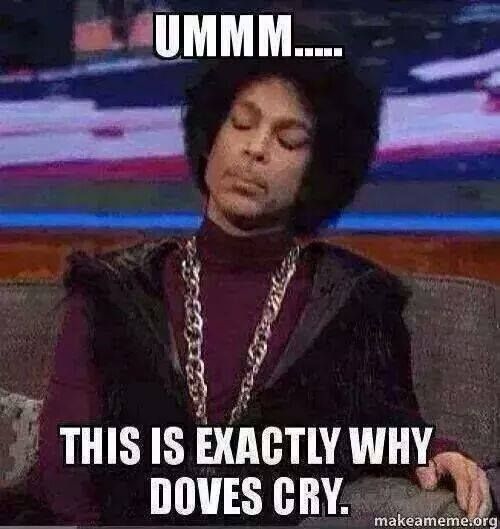 He had so many great songs in his long career, and this week we want you to make one of them into your team name.
If your team name references a Prince album, song, or lyric, you will get a bonus point.
Partying like it's 1999.
The Trivia Team Formerly Known as…
The Crying Doves
No Particular Sign We're More Compatible With.
Any Prince references will get you a bonus point.