Online Quizzing
With shutdowns in effect and venues closed, we've rapidly been converting to doing quizzes online so our players (and anyone else who want to keep their brain engaged) can get their regular trivia fix.
At the moment we're hosting on our our Discord server.
Also, because a lot of our hosts and writers have seen their incomes dry up, we are also collecting donations.  If you enjoy what we do, or you are playing along with our online quizzes, we would ask that you support our work by donating what you would have spent on dinner or drinks at one of our live shows.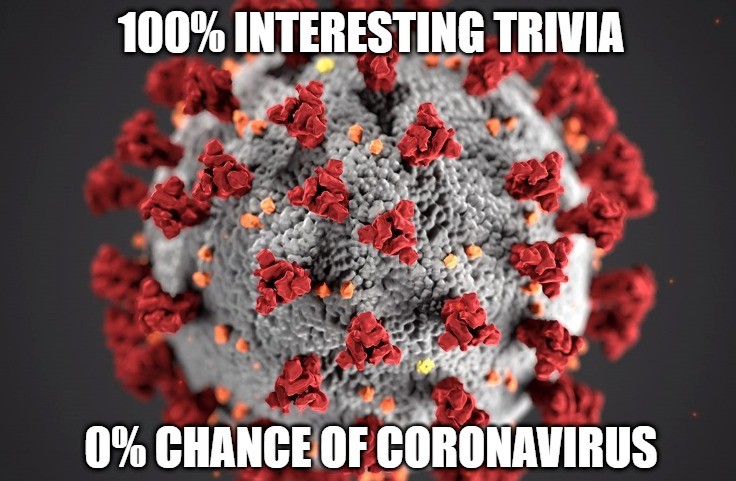 Here is our current schedule.  (All times are AEST unless otherwise indicated.)
Friday – 8pm on Discord
Saturday – International Quiz for our fans in North America at 1pm (Friday night at 6pm Pacific, 7pm Mountain, 8pm Central, 9pm Eastern) on Discord
And you can play it in your underwear.
Yes, it takes a worldwide pandemic the likes of which we haven't seen in over a century to shut us down, and even then we don't stop!
How to play iQ Trivia Online on Discord
Head over to our Discord server and sign up for free.  They have apps you can use on your phone or computer.  (You'll probably find using you computer easier.)
Once you're in the server, find the text & voice channels towards the left of the screen.  The text for the quiz will be posted in the text channel titled "type-things-in-here".  The host will also be reading out the questions in the voice channel titled "Listen to the quiz here".  Click on the channel if you want to hear the questions.
Please mute your microphone when you are in the voice channel.  If you have any questions during the quiz, leave a comment in the "type-things-in-here" text channel.
The host will provide with a link to an answer sheet.  Answer should go in the answer sheet, not in the chat.  (That's the equivalent of yelling out the answer in a crowded pub.)  If you turn up late, you can still get caught up by scrolling up in the text channel to find the questions you missed.