Interesting Question of the Day – 11 March 2016
According to a 2015 survey, what percent of Australian shoppers broken the "12 items or less" rule?  37%, 47%, 57%, 67%, or 77%?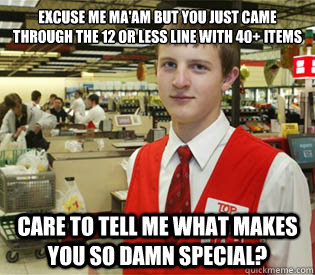 Also, who was more likely to break the rules?  Men or women?
The first new player to comment on the website with the correct answer to both wins a free drink at their next iQ Trivia show.