Interesting Question of the Day – 16 December 2015
Who was born Chaim Witz in Haifa, Israel in 1949?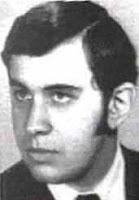 He later adopted a stage name and got into music.
The first new player to comment on the website with the correct answer wins a free drink at their next iQ Trivia show.