Interesting Question of the Day – 17 June 2019
A 2017 study determined that homes on streets with embarrassing names (like Butt Street, Wanke Road, or Fanny Avenue) sold for less than similar homes on neighbouring streets.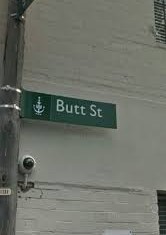 How much less?
The first new player to comment on the website within 2% of the correct answer wins a free drink at their next iQ Trivia show.