Interesting Question of the Day – 2 September 2015
This is Sergeant Fritz Niland of H Company, 501st Parachute Infantry Regiment, 101st Airborne Division.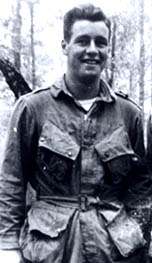 He dropped into Normandy the night before D-Day.
What famous film character was based on him?
The first new player to comment on the website wins a free drink at their next iQ Trivia show.