Interesting Question of the Day – 23 January 2017
This is Chicago Pile 1, the first nuclear reactor to go critical.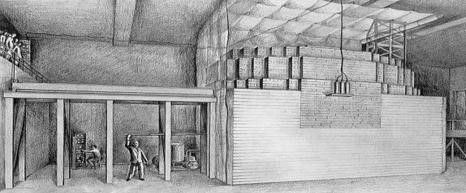 It produced enough electricity to do what?
Run a clothes dryer, a laptop computer, charge a mobile phone, or none of the above?
The first new player to comment on the website with the correct answer wins a free drink at their next iQ Trivia show.