Interesting Question of the Day – 24 May 2017
This is seven year old Anaya Ellick with her certificate from winning a national handwriting competition.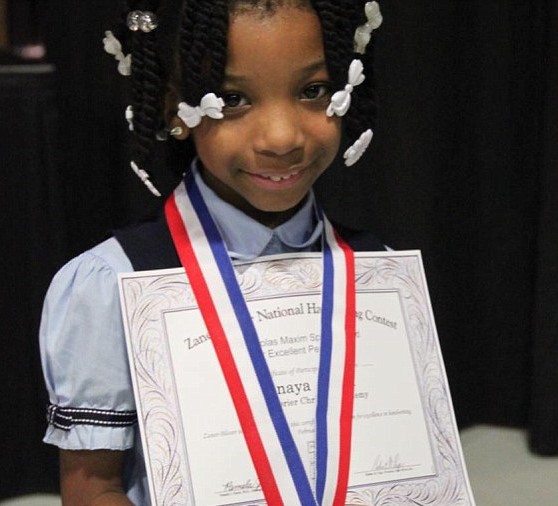 What is particularly impressive about her accomplishment?
The first new player to comment on the website with the correct answer wins a free drink at their next iQ Trivia show.