Interesting Question of the Day – 27 February 2019
Sara Tucholsky hit a home run in a college softball game in 2008, but tore her ACL rounding first base and couldn't continue.
Umpires declared that if any of her teammates helped her, she would be declared out.
What happened next?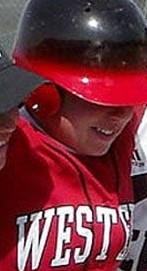 The first new player to comment on the website with the correct answer wins a free drink at their next iQ Trivia show.