Interesting Question of the Day – 28 March 2016
Monty Python's Dead Parrot sketch is one of the best known sketches in comedy history.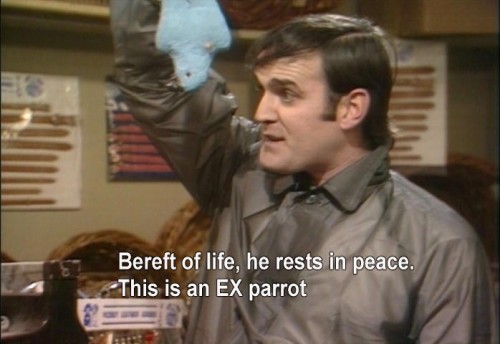 In fact, it goes back further than the 1970s, as it was based on a joke from Greece about 1600 years ago.
What was the customer complaining about in the original Greek version?
The first new player to comment on the website with the correct answer wins a free drink at their next iQ Trivia show.