Interesting Question of the Day – 6 December 2017
When driving down a motorway, Dennis the Driver hits the brakes suddenly before accelerating and continuing on his way.  The driver behind him also slows down, as does the driver behind him and so on.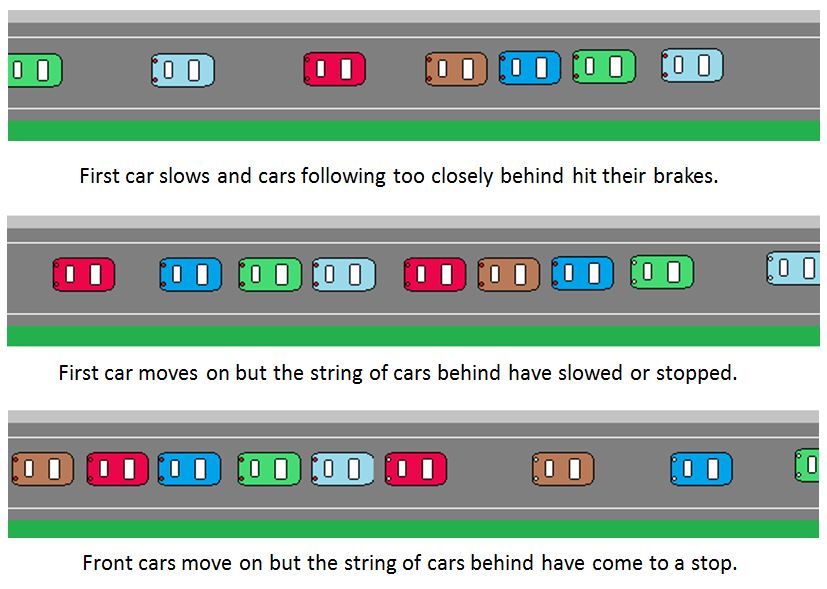 How fast does this phantom traffic jam move backwards down the motorway?
The first new player to comment on the website within 5km/hr of the correct answer wins a free drink at their next iQ Trivia show.