Meet Your Hosts – Tammy Paks
Tammy Paks is a drag princess, entertainer, hostess, singer, actress, and now hosts iQ Trivia as Canberra's first and only Drag Trivia Show where the questions are a little more risque than usual.
Miss Paks has performed at venues across the ACT and Sydney.  Her salacious attitude, witty parodies, and frequent usage of the word "moist", are bound to bedazzle and delight audiences.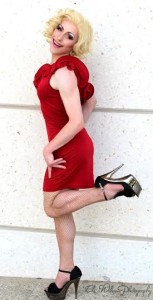 You can take in Tammy's weekly iQ Trivia show at Polit Bar in Manuka every Wednesday at 8pm.
(By the way, players are not expected to come in drag, but if the mood strikes you, you are welcome to dress a little differently!)