Team Name Bonus Point – Week of 1 September 2019
Donald Trump was in the news recently for wanting to buy Greenland.
That didn't pan out, but we're sure there are plenty of other places he might want to buy.
So for your team name this week, suggest another place for Donald Trump to buy.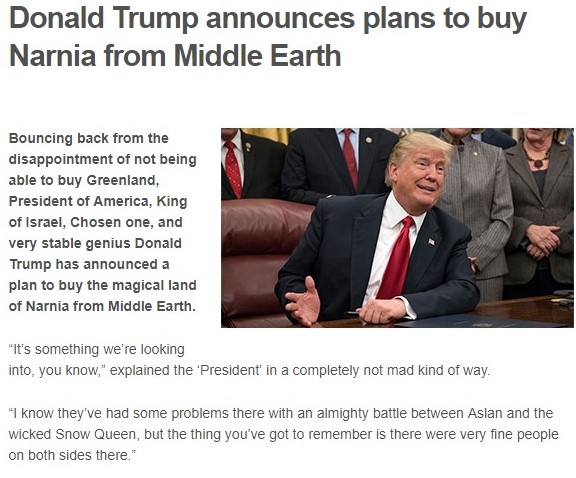 Hong Kong
Antarctica
The Sky
Mount Everest
Make Heaven Great Again
Any location you think Trump might be interested in buying will get you a bonus point.
Have an interesting week.