Team Name Bonus Point – Week of 11 December 2016
The new Star Wars film will be released shortly, but not everyone is happy about it.
A number of people are calling for a boycott of Star Wars because they believe it to be anti-Trump propaganda.
Of course, if the Star Wars franchise is a dig at Trump and his supporters, surely other films are too.
So this week we want you to use your team name to suggest other films Trump supporters should boycott.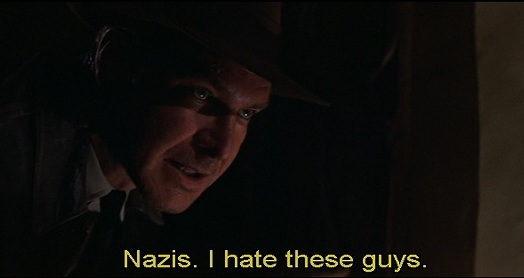 Boycott Indiana Jones: It's left wing propaganda.
Boycott The Sound of Music: Crooked Maria should have been in jail.
Boycott ET: He was an illegal alien.
Boycott The Lion King: Scar was a great leader.
Boycott Harry Potter: Voldemort was ridding the magic world of immigrants.
Boycott Lord of the Rings: Make Mordor Great Again.
Anything like the above examples will get you a bonus point.
Have an interesting week.