Team Name Bonus Point – Week of 15 October 2017
Recently the founder of iQ Trivia happened to see this ludicrously expensive kettle in a shop clearly catering to people who have way too much money.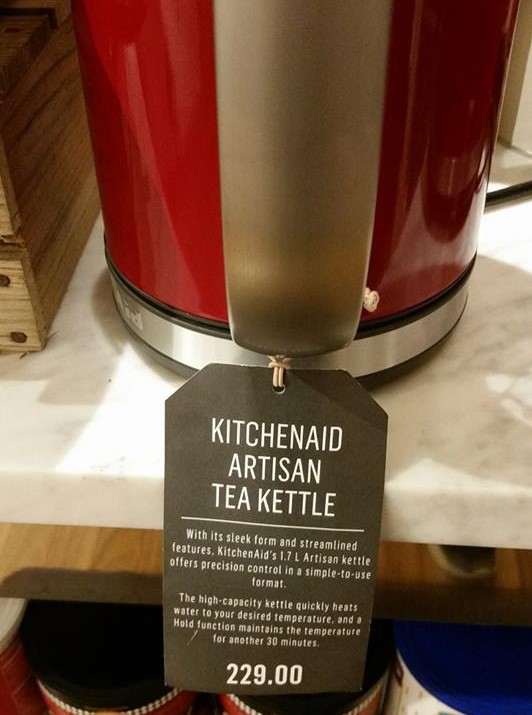 Is this kettle actually 10 times better than a kettle costing $23? Really? And what the hell makes it and "artisan" tea kettle?
So this week we want your team name to be an unnecessarily expensive product.
Diamond encrusted smartphone
Platinum toilet seat
Literally anything endorsed by Gwyneth Paltrow
Anything that exists solely to show people you have more money than sense will get you a bonus point.
Have an interesting week.