Team Name Bonus Point – Week of 17 January 2021
Recently one of our teams answered that the lead singer of the Supremes was Bob Ross.
Which inspired this badly photoshopped rendition of Bob Ross and the Supremes.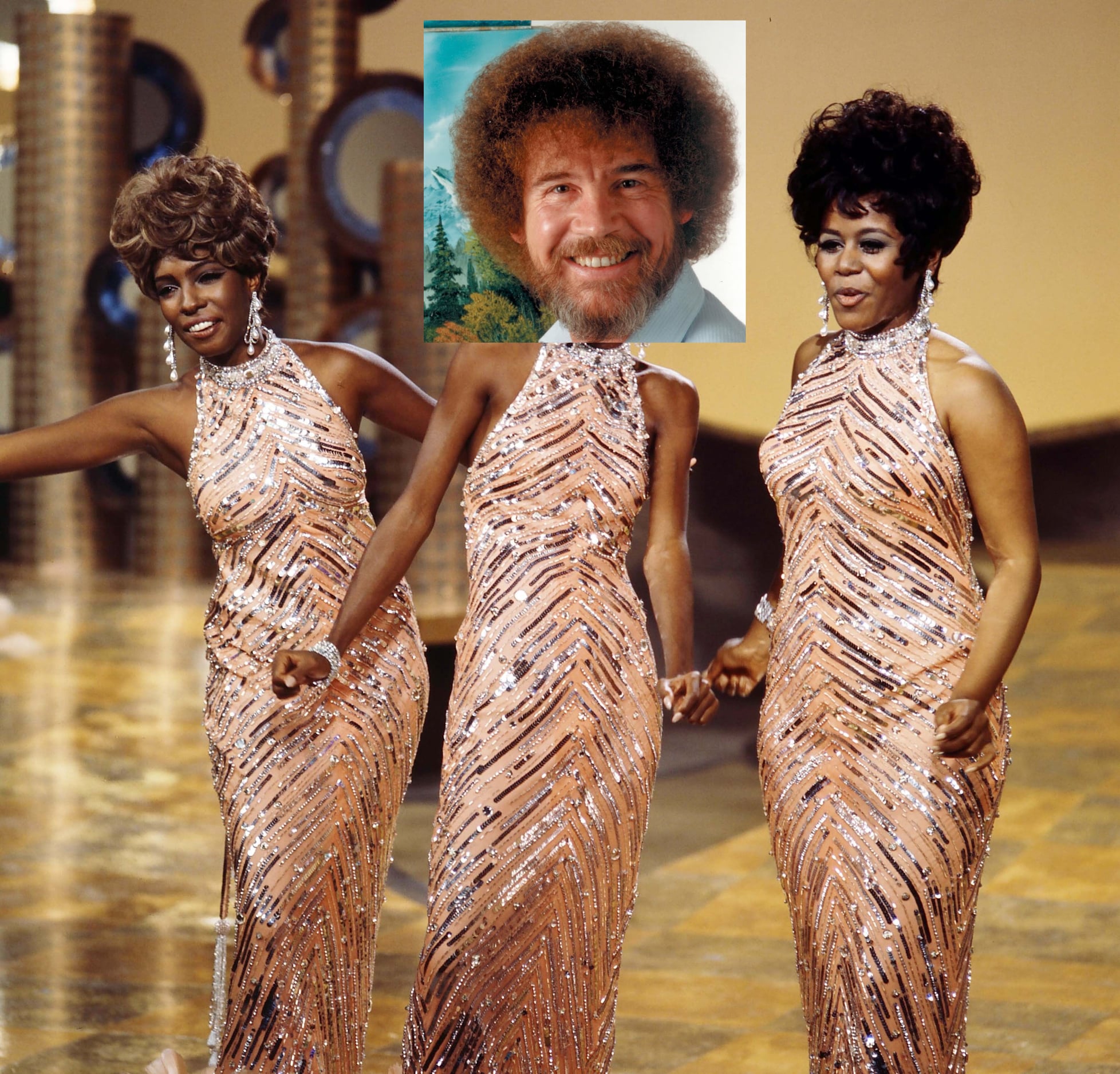 It also inspired our team name theme for this week.
We want you to change one name out of a famous group or pairing.
Woody Allen and Buzz Lightyear
Florence Nightingale and the Machine
Sherlock Holmes and Emma Watson
Any slightly changed group or pair will get you a bonus point.
Have an interesting week.