Team Name Bonus Point – Week of 18 March 2018
This meme has been doing the rounds over the past couple of week.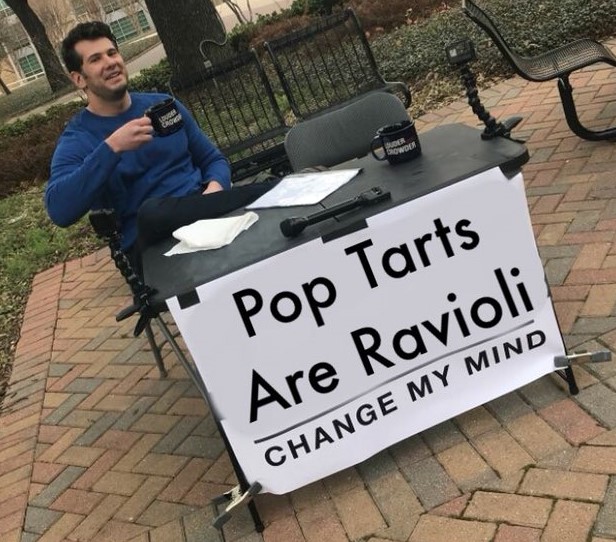 And we're making it the theme for your team names this week.
If your team name challenges people to change your mind on something, you'll get a bonus point.
Fairy bread is better than lamingtons
Nickleback is actually pretty good
Sports are a boring waste of time
Dual citizens should be allowed to sit in Parliament
Alcohol is disgusting
The Star Wars prequels were better than the original trilogy
Peeing in the shower is totally fine
Ross & Rachel were NOT on a break
Pineapple belongs on pizza
Any team name that challenges people to change your mind will get you a bonus point.
Have an interesting week.