Team Name Bonus Point – Week of 25 August 2019
Many years ago one of our hosts was at a sing-along version of the Sound of Music, acting out the "I am 16 going on 17 scene" with his sister.
In the process, he fell off the stage and hurt himself.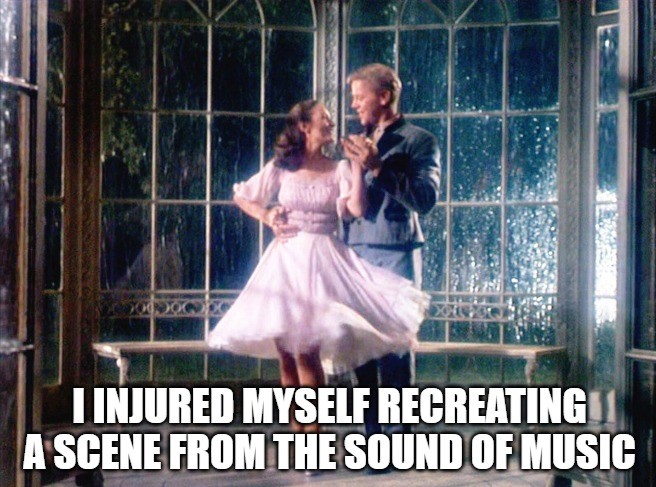 You're probably done similar things, and this week we want to hear about it in your team name.
I broke my leg trying to climb in a window when I forgot my keys.
I sneezed so hard I threw my back out.
I mistook my eye drops for super glue.
Any particularly idiotic injuries will get a bonus point.
Have an interesting week.