Team Name Bonus Point – Week of 6 November 2016
Last week saw another running of the Melbourne Cup, frequently referred to as "the race that stops the nation."
iQ Trivia thinks you can come up with a better slogan.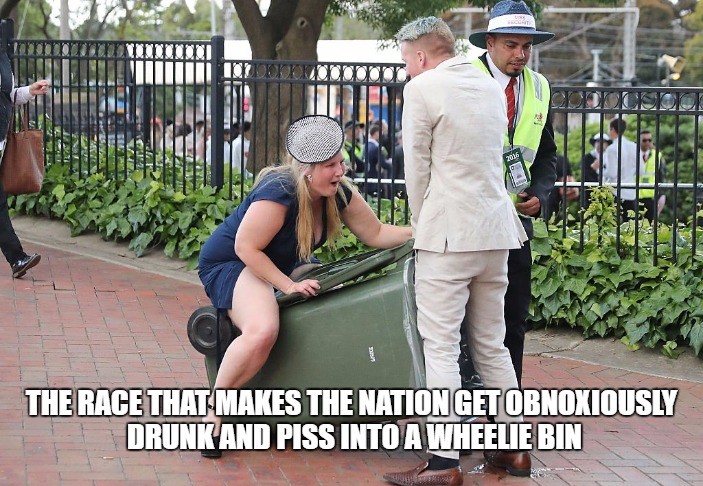 This week, if your team name is a proposed new slogan for the Melbourne Cup, you will get a bonus point.
The race that stops the nation from getting any work done the next day because everyone is too hungover to move.
The race that makes everyone in the nation think they know a damn thing about horseracing.
The race that makes 90% of bookies' annual profits in under 4 minutes.
The race the stops the nation from realising that fascinators are frankly a ridiculous thing to wear on your head.
Anything like the above will get you a bonus point.
Have an interesting week.