Team Name Bonus Point – Week of 9 April 2017
Recently a woman matched with someone interesting on Tinder.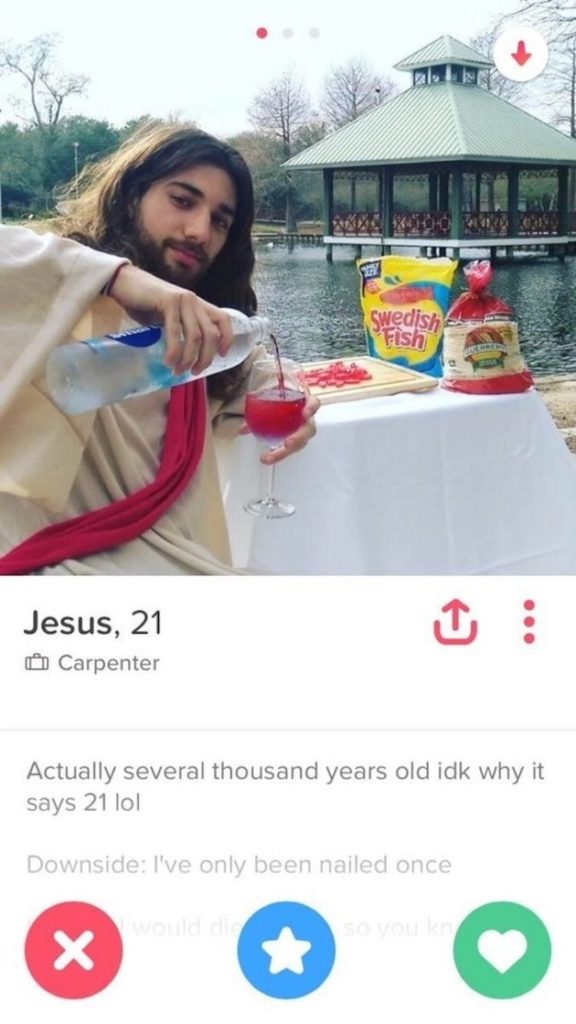 Yes, apparently the Son of God is on Tinder.
So this week for your team name, we want you to imagine what historical figures would say on their Tinder profile.
Julius Caesar – I'm tired of getting stabbed in the back.
Joseph Stalin – Swipe Right if you like my moustache.  Swipe Left if you like the Gulag.
Henry VIII – My anaconda don't want none unless you birth sons hon!
Joan of Arc – I've been burned before.
Anything that sounds like something someone from history would put on Tinder will get you a bonus point.
Have an interesting week.