This Week in iQ Trivia – 13 April 2019
Here's what you may have missed this week at iQ Trivia.
WINNERS
If you won, here's evidence just in case anyone doesn't believe you.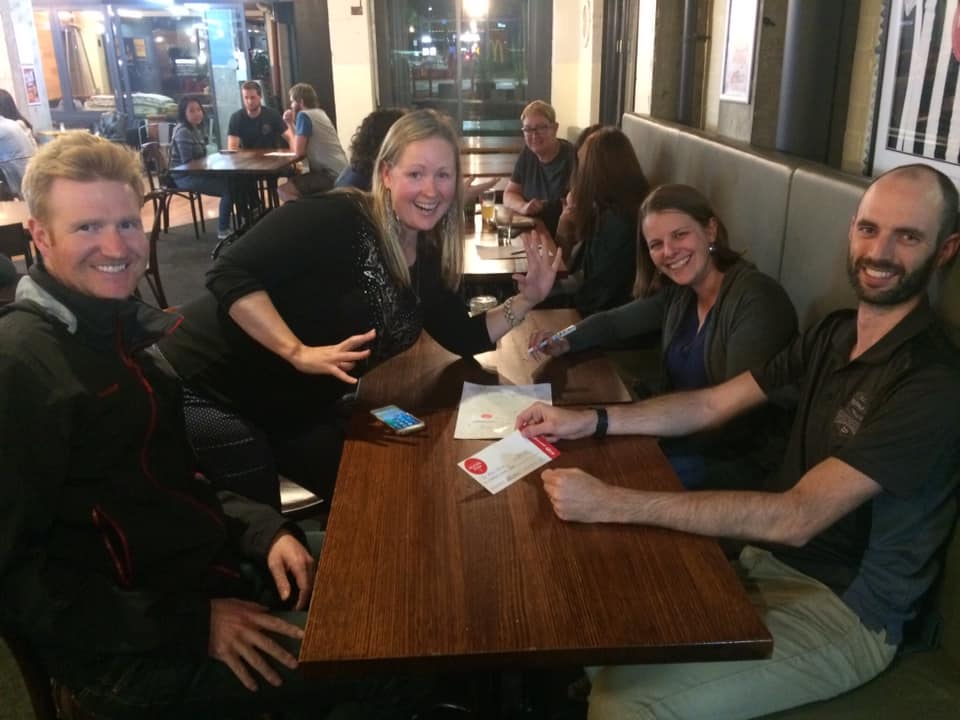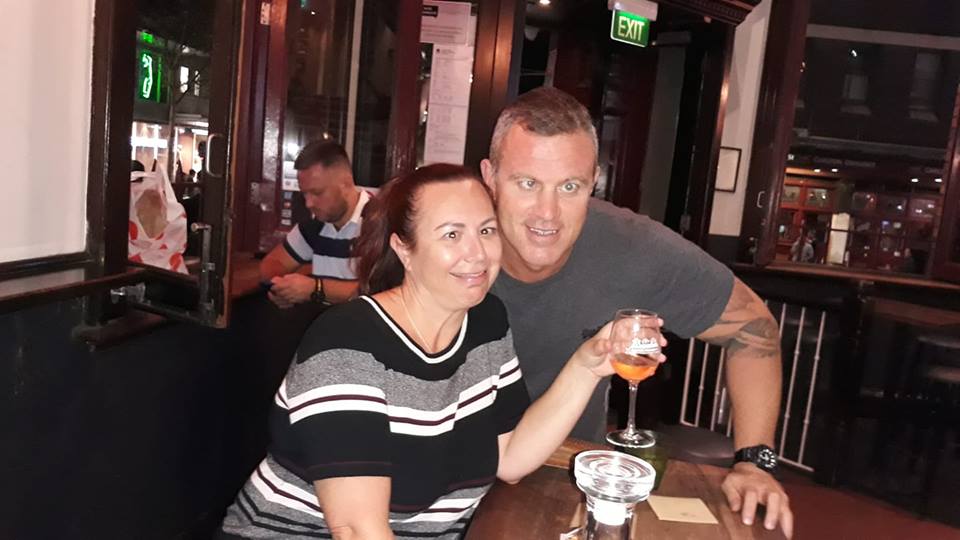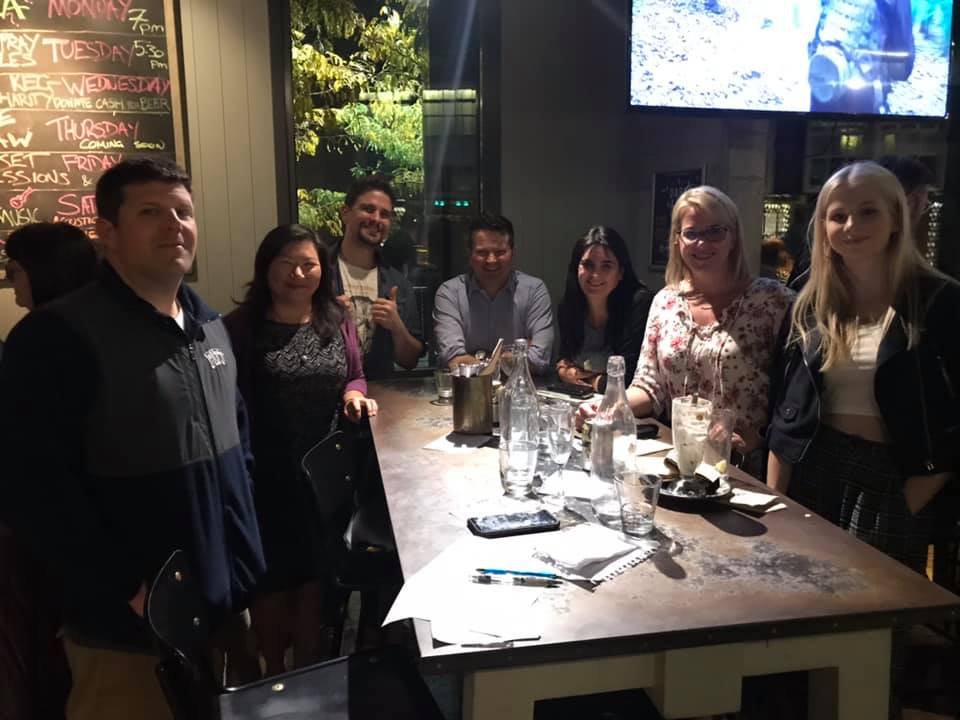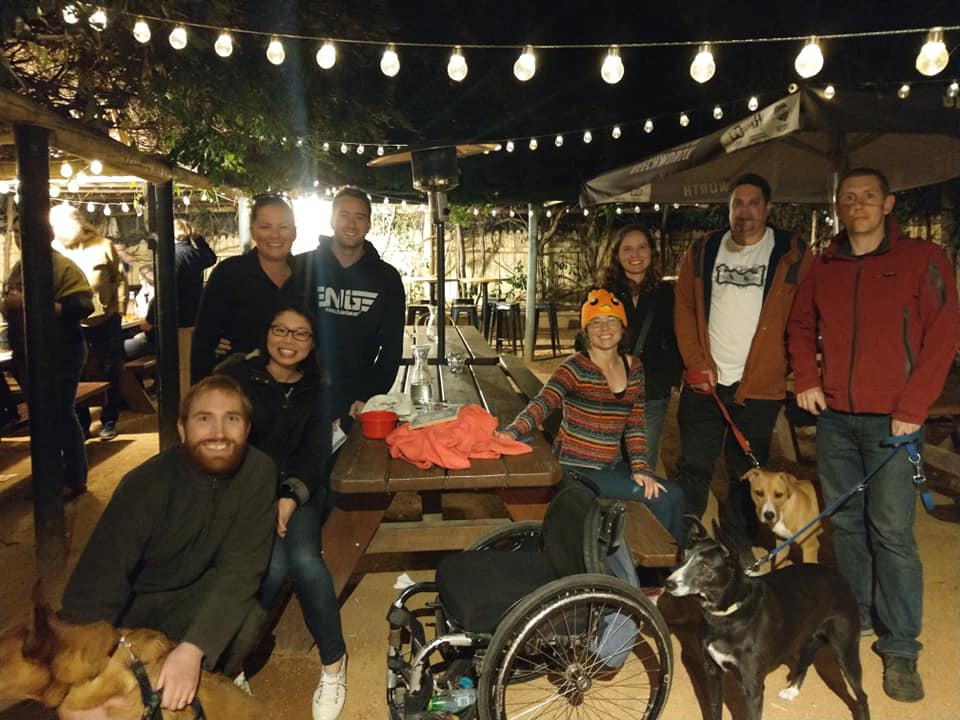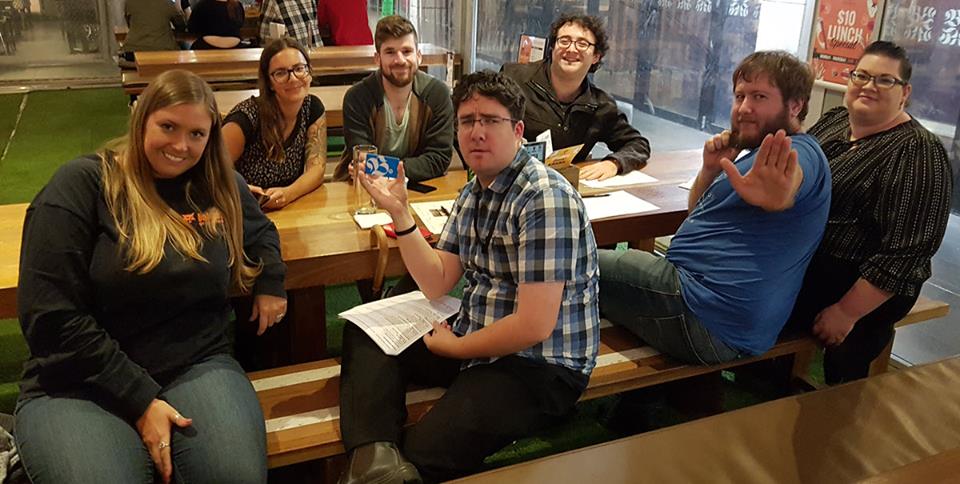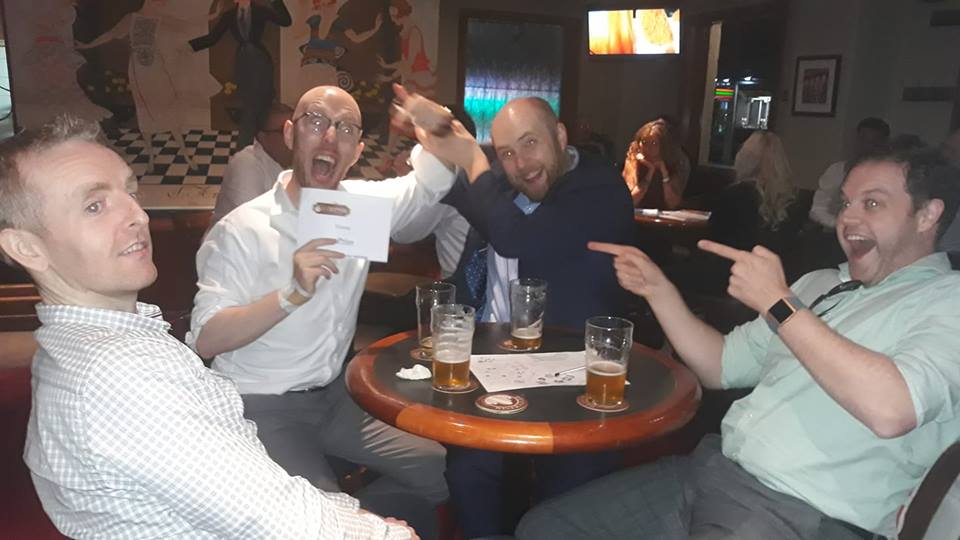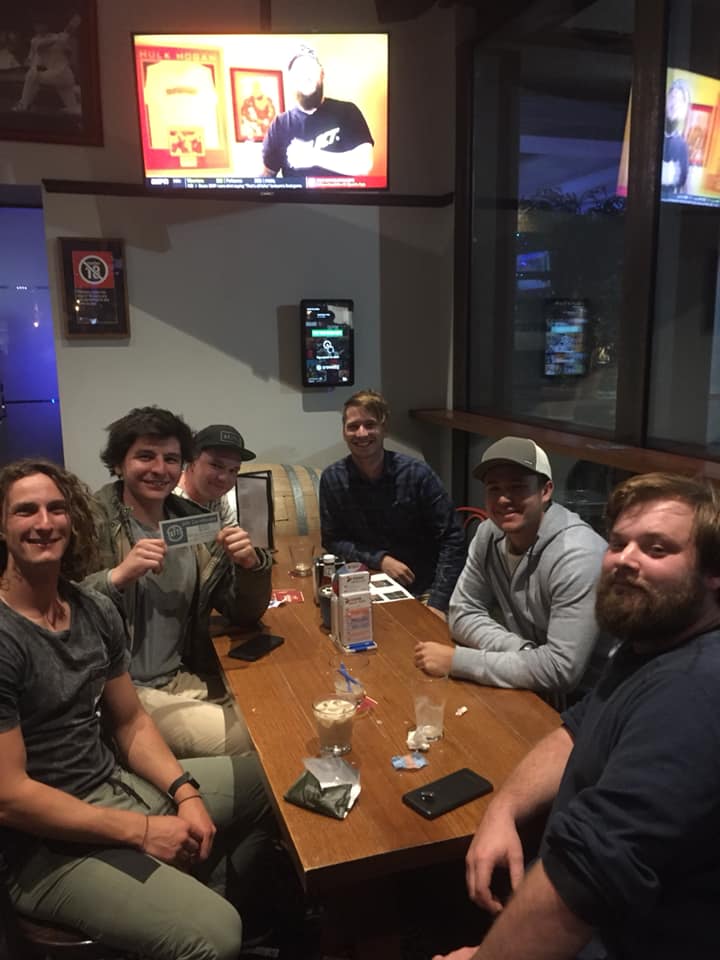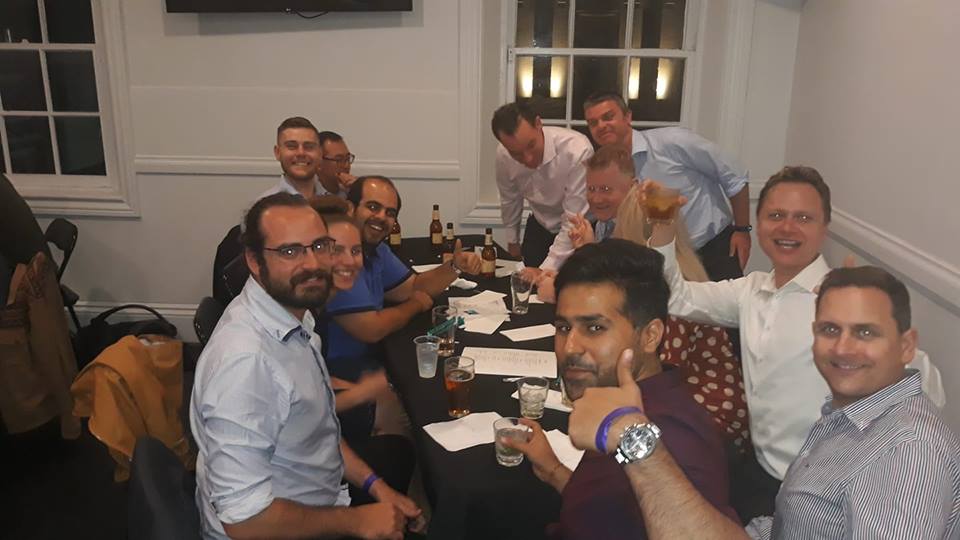 JACKPOTS
Just one win this week. But there will be plenty of chances to win next week.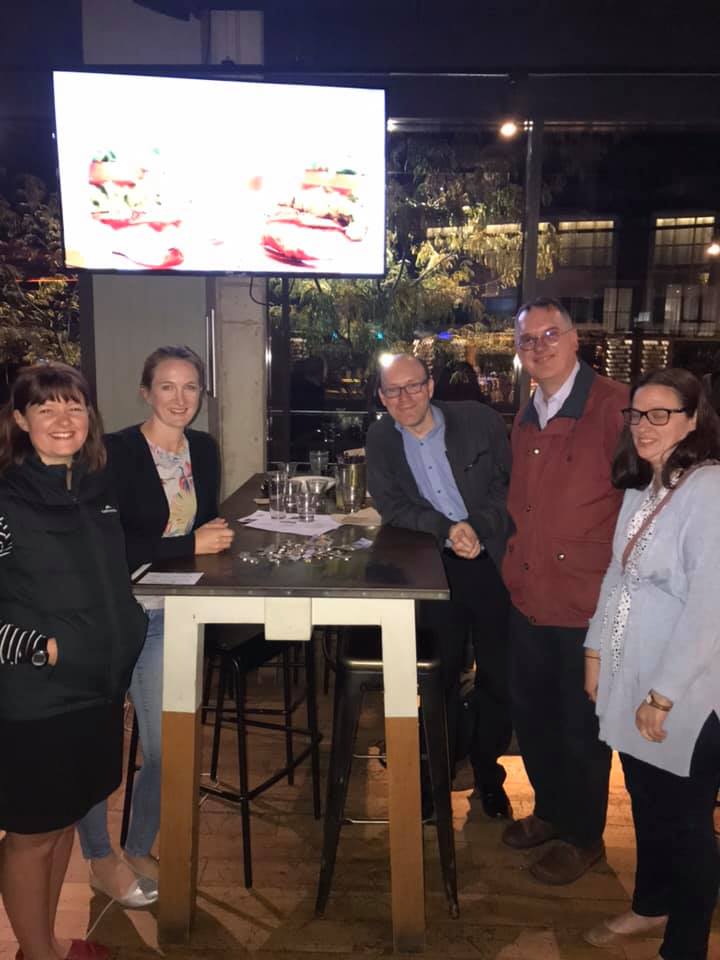 TEAM NAMES
You customised a lot of move quotes.
That's not a single origin espresso… THAT'S a single origin espresso!
Being this is Vegemite, the most powerful spread in the world, and would blow your head clean off, you've got to ask yourself one question. "Do I feel lucky?" Well, do ya c*nt?
Go ahead punk. Make my dinner.
Go ahead punk. Onion my snag.
You merely adopted the depression. I was born into it, moulded by it.
Toto, we're not in Africa anymore.
I love the smell of Guinness in the morning.
Yippee ki yay melon farmers!
Two flew over the cuckoo's nest
Dazza, I'm ya pop.
Bend and dab.
On Wednesdays we wear pun t-shirts
Get in loser, we're going to Uluru
Bagpuss we have a problem. Someone hasn't put in for the jackpot round.
Houston, we have the answers.
There's mother f*cking steaks on this mother f*cking plate!
There are good pubs, there are bad pubs, then there's 50 feet of crap, then there's the Orchard.
Of all the trivia nights in all the towns in the world, we walk into the Orient
Frankly mate, I don't give a damn about the bloody federal election.
You had me at g'day.
Say "hello mate", to my little friend!
The Wolf of Pitt Street
As god as my witness, I will never fly Tiger again!
You're a trivia master Harry!
They may take our lives, but they'll never take our BONUS POINT!
We're just a trivia team, standing in front of a trivia host, asking him to give us bonus points.
What is this? A trivia team for ants?
I find your lack of correct answers disturbing.
It puts the lotion on its skin or else it has to do trivia again.
And perhaps the longest team name we've ever had at iQ Trivia… Papa Smurf didn't create Smurfette. Gargamel did. She was sent in as Gargamel's evil spy with the intention of destroying the Smurf village. But the overwhelming goodness of the Smurf way of life transformed her. And as for the whole gang-bang scenario, it just couldn't happen. Smurfs are asexual. They don't even have reproductive organs under those little white pants. That's what's so illogical, you know, about being a Smurf. What's the point of living… if you don't have a Bunning's sausage?
TriviArt
Toit Detective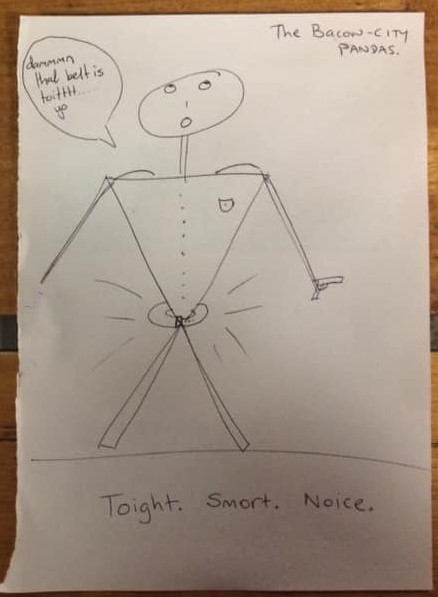 Prickly Ballerina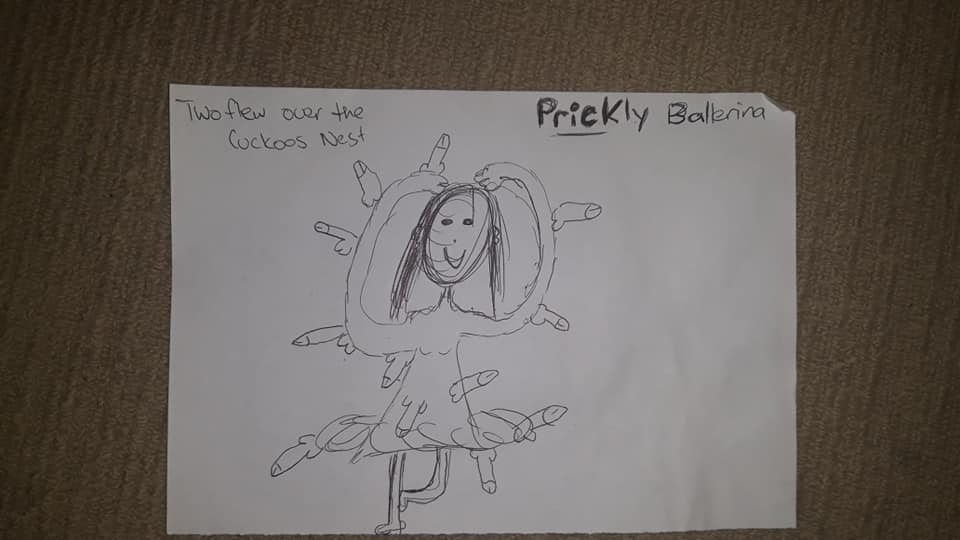 Sweaty Milk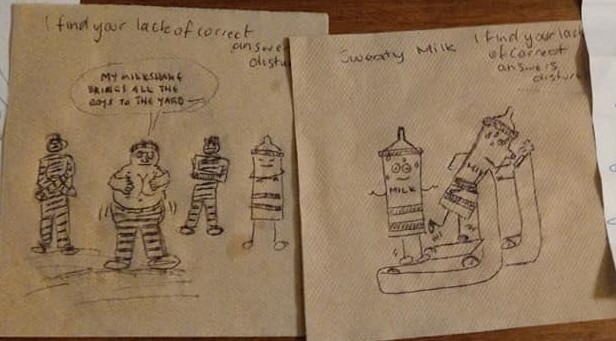 Lit Mess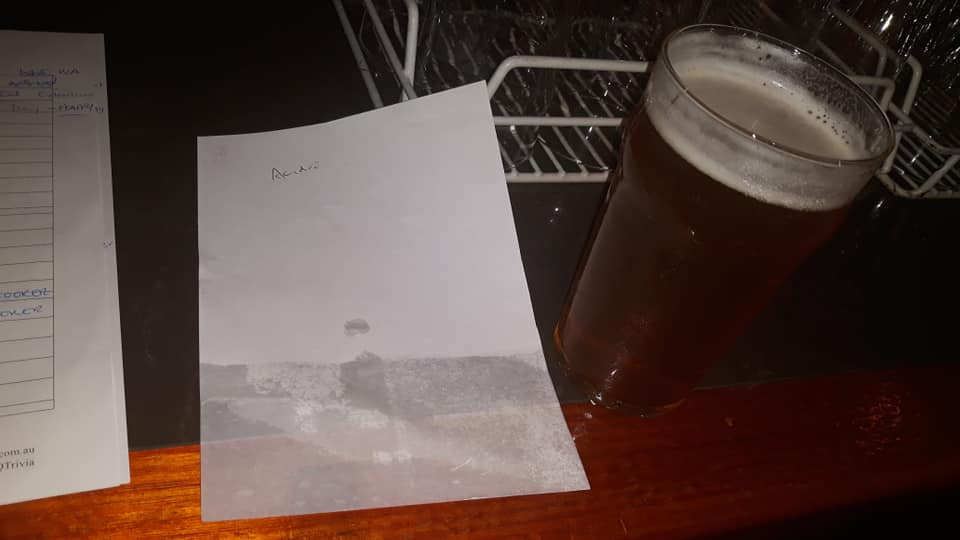 Moist Television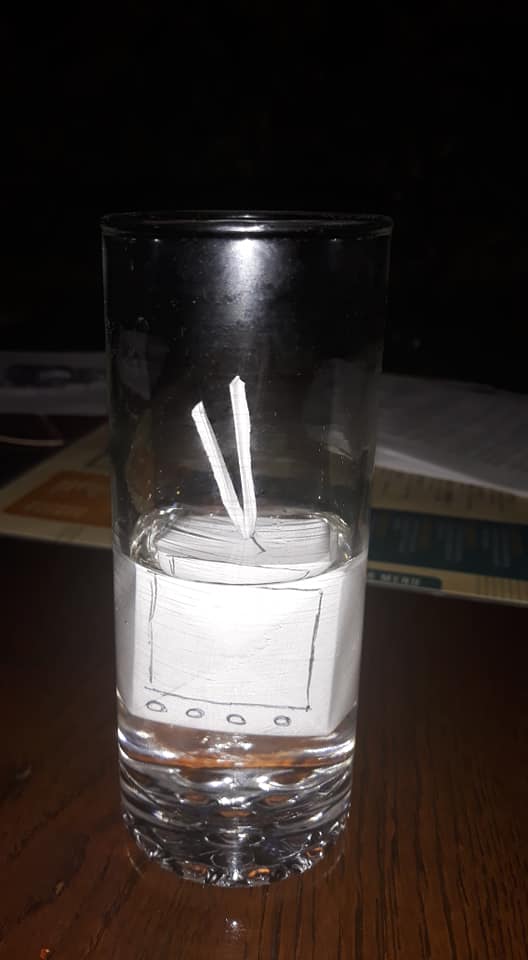 Insatiable Echidna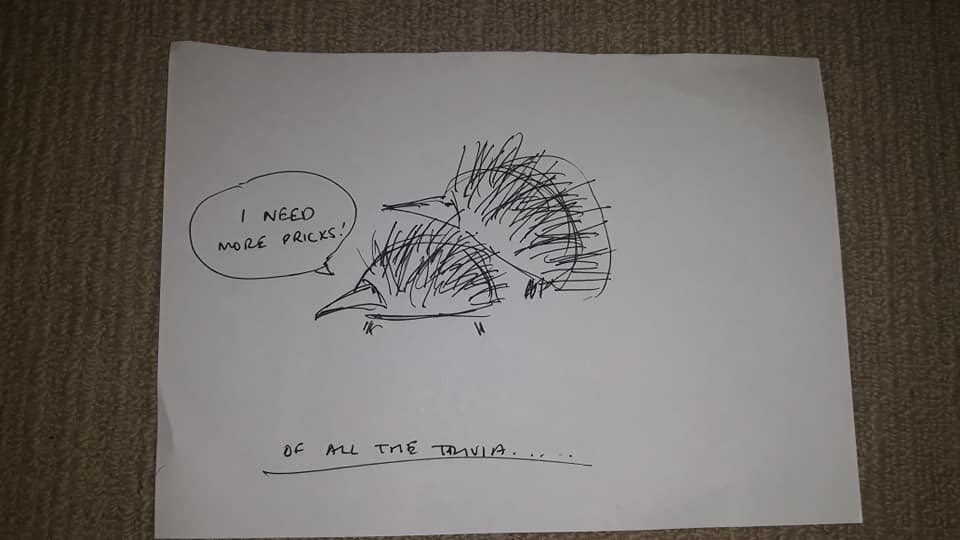 INTERESTING MOMENTS
We overheard one team refer to the Easts Tigers Rugby League club. We didn't say whether the answer was right or wrong, but we did say it was incoherent.
A team of Irish visitors who knew nothing about Natalie Joyce celebrating her split from Barnaby by getting into body building guessed that it was Brienne of Tarth who won medals at a recent body building competition.
And someone joined the jackpot round by accidentally (or perhaps intentionally) paying 20 Danish Kronor instead of $1.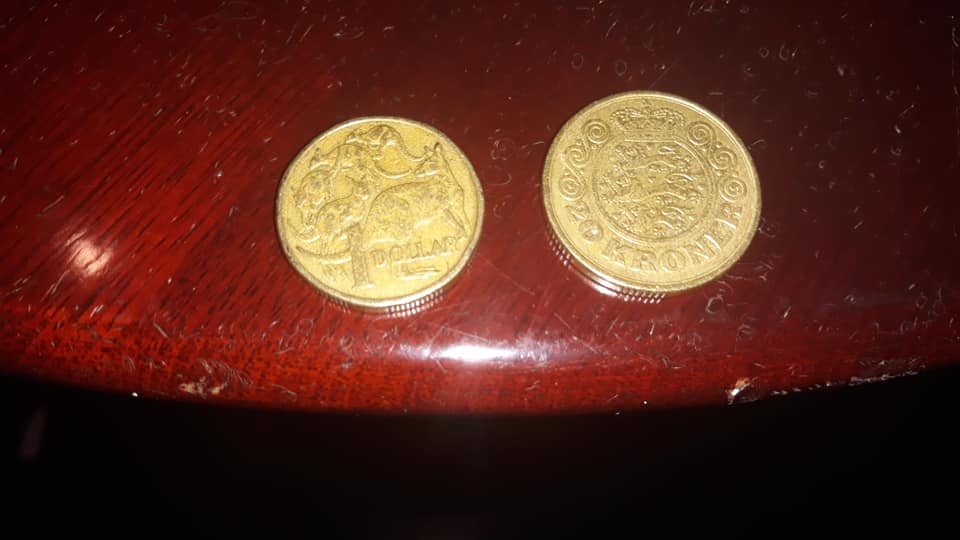 The joke is on you. That's worth over $4.
See you next week.