This week in iQ Trivia – 18 February 2017
Here's what you may have missed this week at iQ Trivia.
WINNERS
If you won this week, here's evidence just in case anyone doesn't believe you.
Roses are red, Trivia is great, Valentines is dead, What a tiresome date.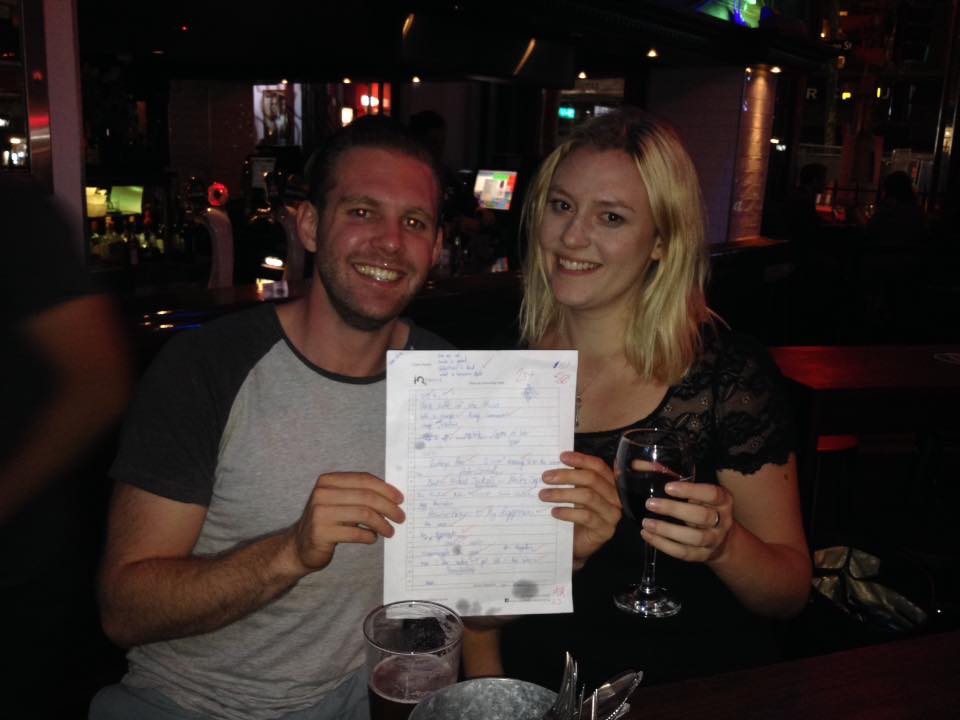 Roses are red, Violets are blue, I'm only at trivia, Cause I've got no one to do.  (Who won by a single point after coming last last week and choosing the last place subject.)
Roses are red, Violets are blue, The Flowers are dead, and to me so are you. (With a record score of 76 points.)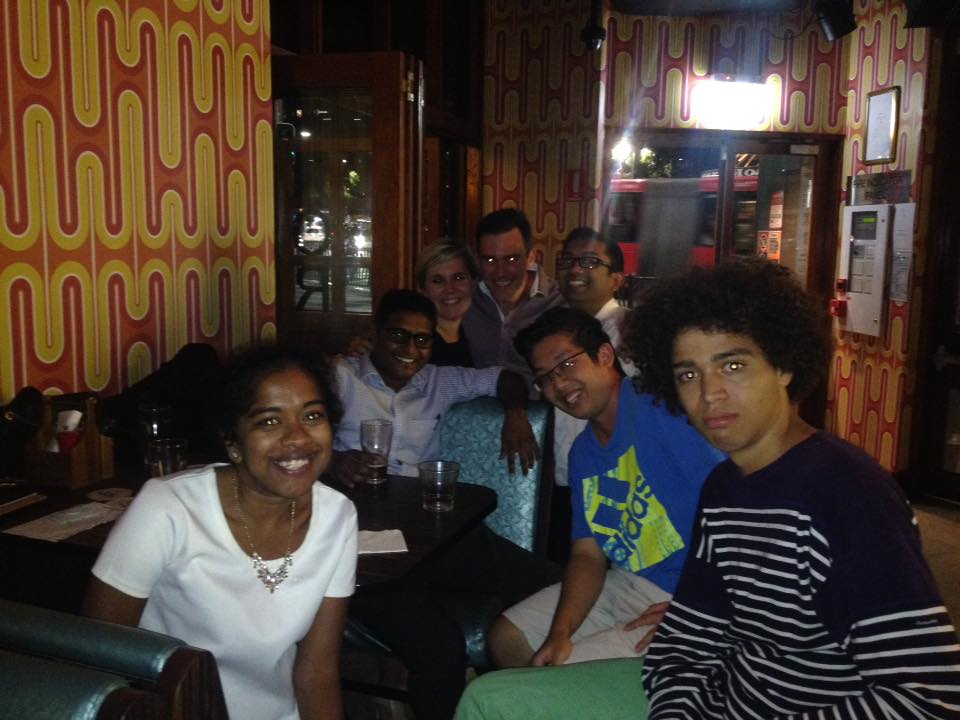 Roses are red, Violets are red, Everything is red, Retinal haemorrhage!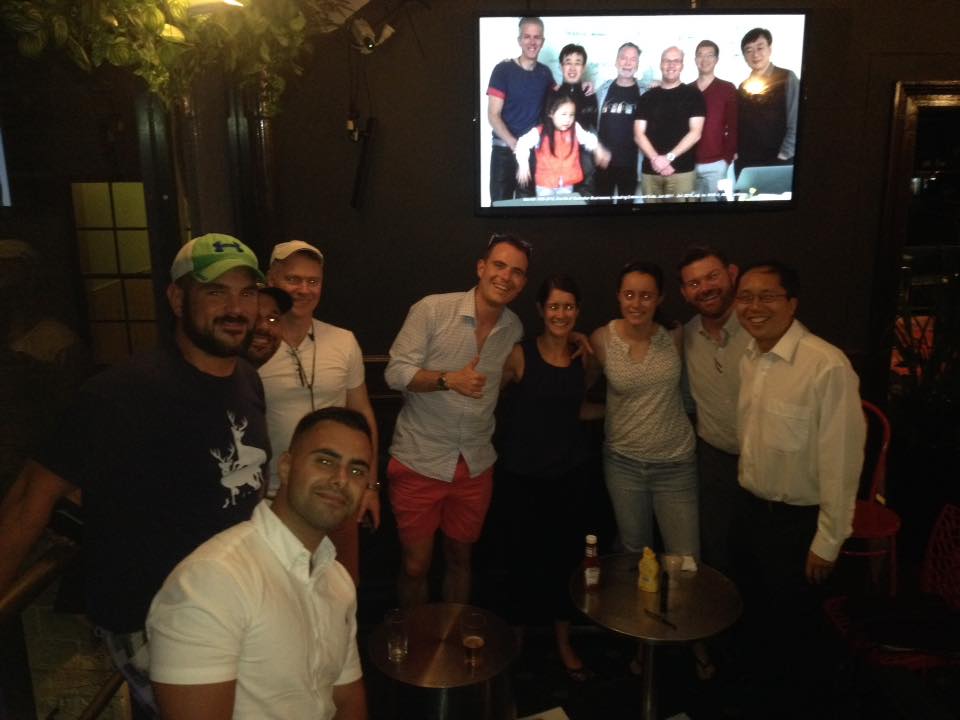 JACKPOTS
We say that you've got to get everything EXACTLY right in the jackpot round. And we mean it.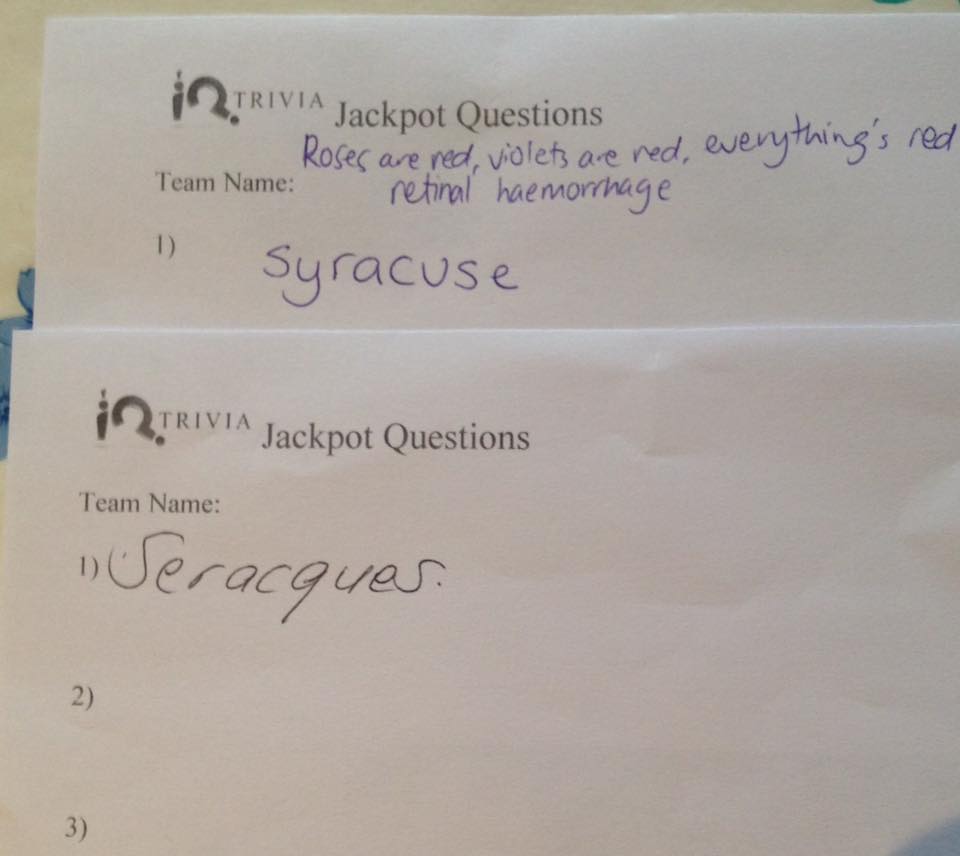 One of these teams won the jackpot for correctly spelling Syracuse and one did not.
TEAM NAMES
Roses are red, I'm on the pill, Want to come over, For Netflix and Chill?
Roses are red, Violets are blue, I like my cat, Better than you.
Roses are black, Violets are black, Everything is black, I'm blind.
Roses are red, This doesn't rhyme, You're pretty hot, Let's f*ck.
Roses are red, Violets are blue, Pornhub is down, Your mum's Facebook will do.
Roses are red, Forever alone, Guess I'll go home, And use my dildo (P.S. It's actually better than the real deal.)
TRIVIART
Expensive Rainbow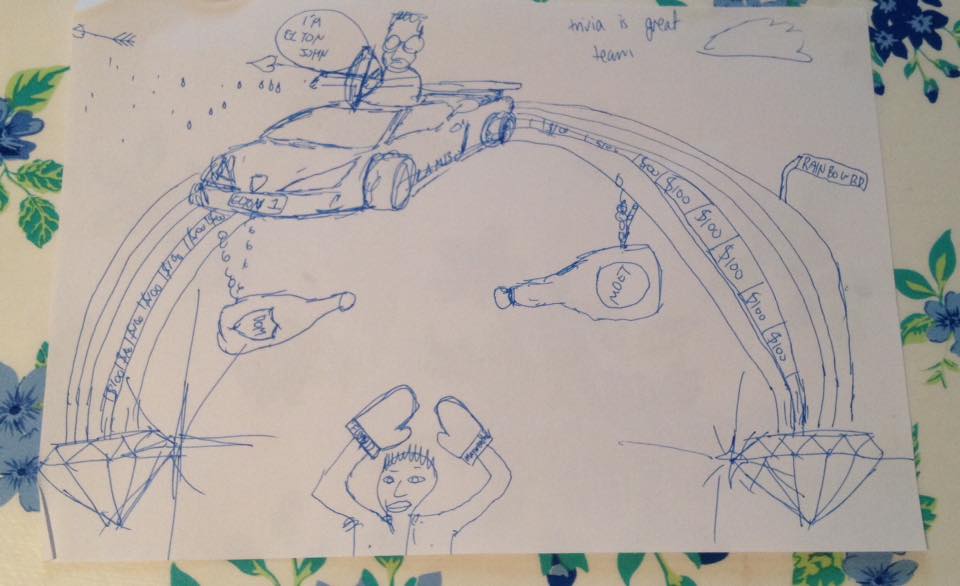 Socialist Toilet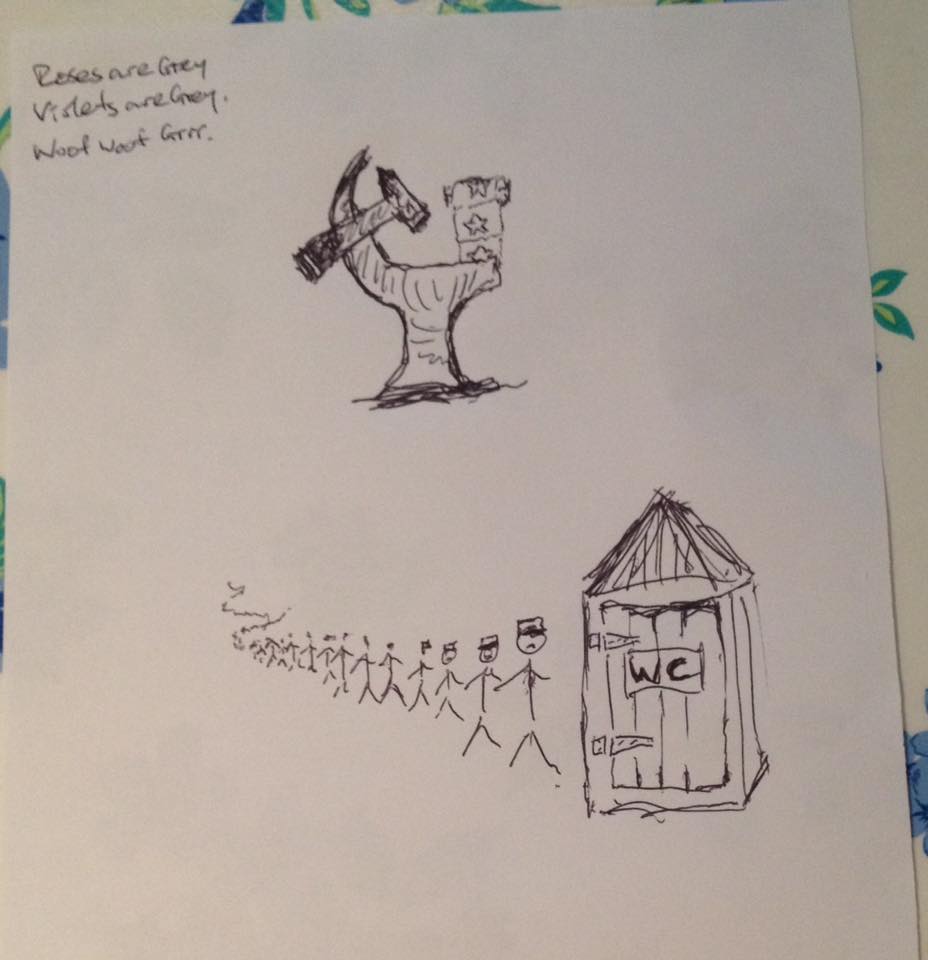 Erotic Spaceship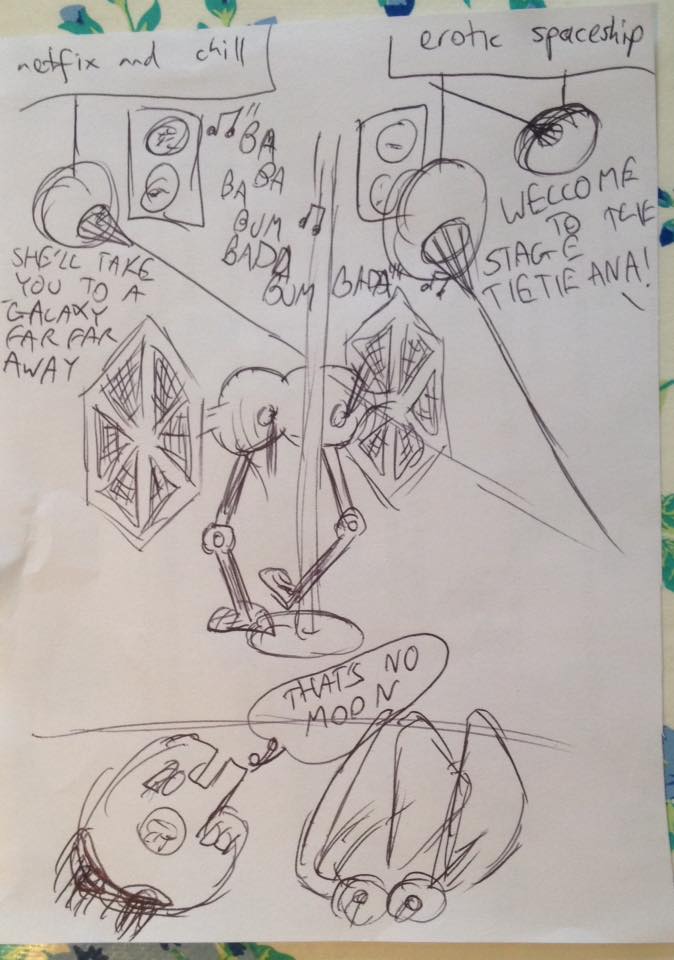 Drinking Horse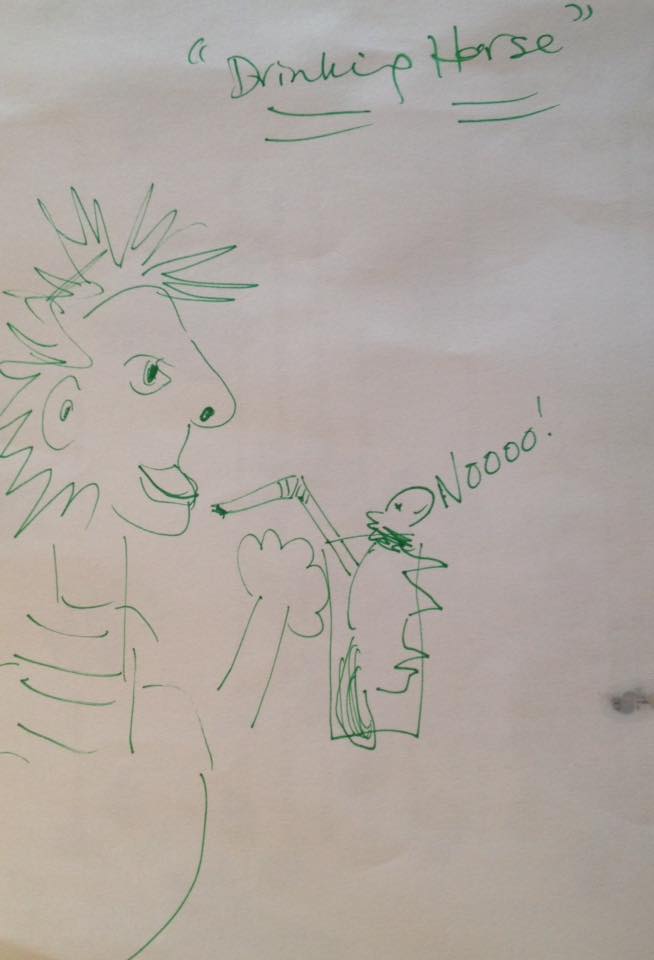 INTERESTING ANSWERS
Instead of answering Yertle the Turtle, one team said "that Dr Seuss book about stacking turtles."
The team who when asked about multiple Dr Seuss books, responded The Cat in the Hat, The Cat in the Hat, The Cat in the Hat, and The Cat in the Hat.
When asked about Ryan Reynolds, a team came up with "Aah! I know this one! That Ryan guy who is married to Blake Lively, is from Vancouver, was in 3 Guys, a Girl, and a Pizza Place, and Deadpool, and has a daughter called James." (That's half his wikipedia article, and is worth a point.)
PROUD MOMENTS
The following quote. "I suffered the shame of getting the lowest score last week so we could choose the special subject and you could come in first this week."
HALL OF SHAME MOMENTS
The following though process… "Well I know one teacher out of 50 people I know, so we can just extrapolate from there."
Have an interesting week.