This Week in iQ Trivia – 28 July 2018
Here's what you may have missed this week at iQ Trivia.
WINNERS
If you won this week, here's evidence just in case anyone doesn't believe you.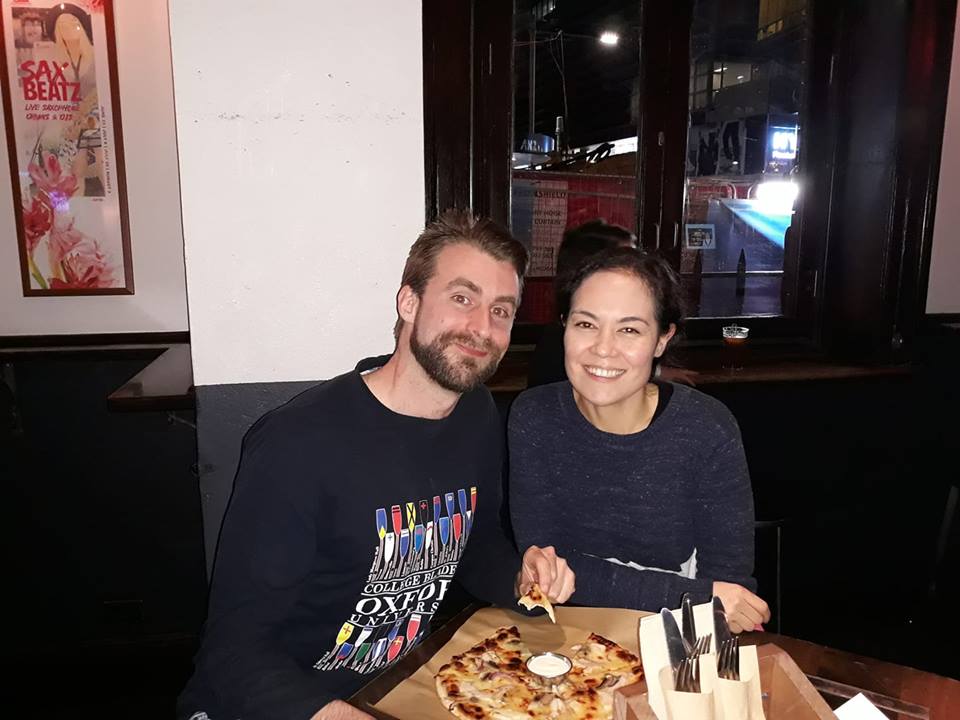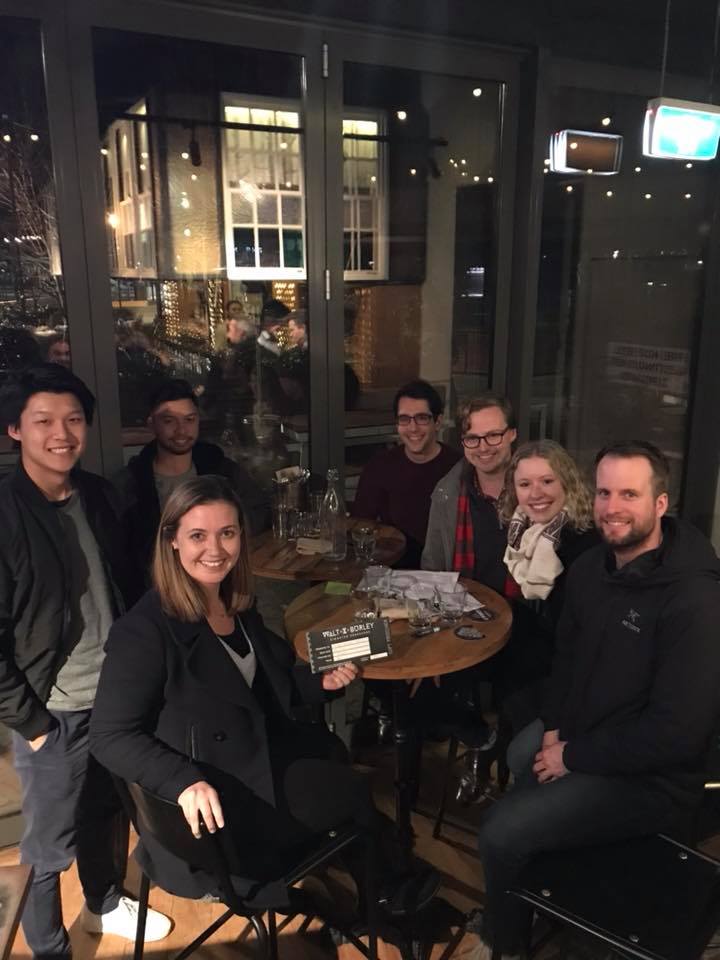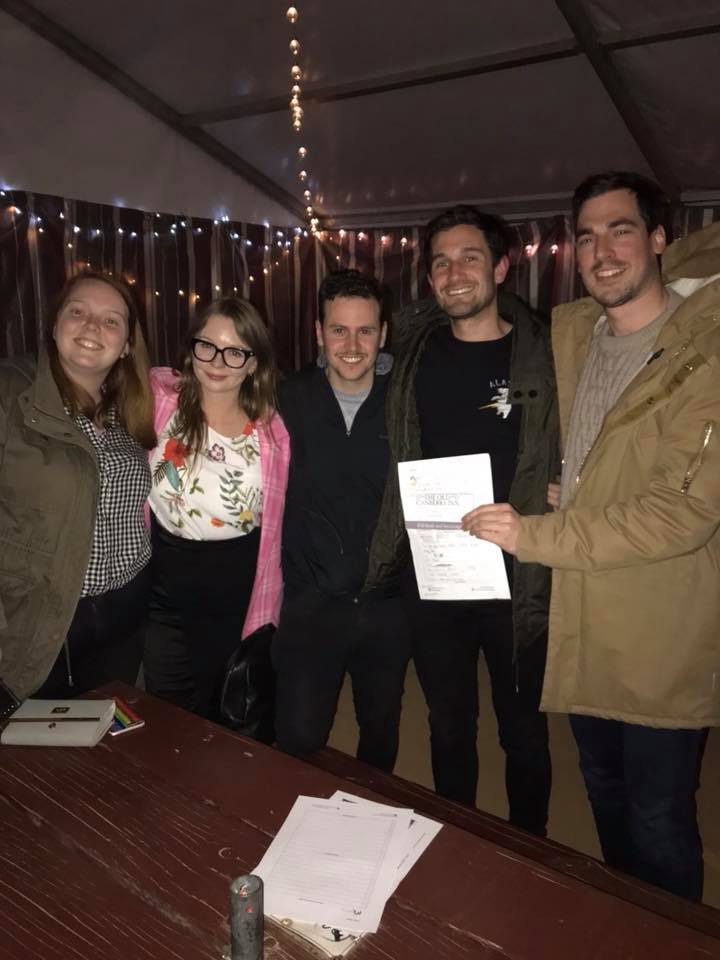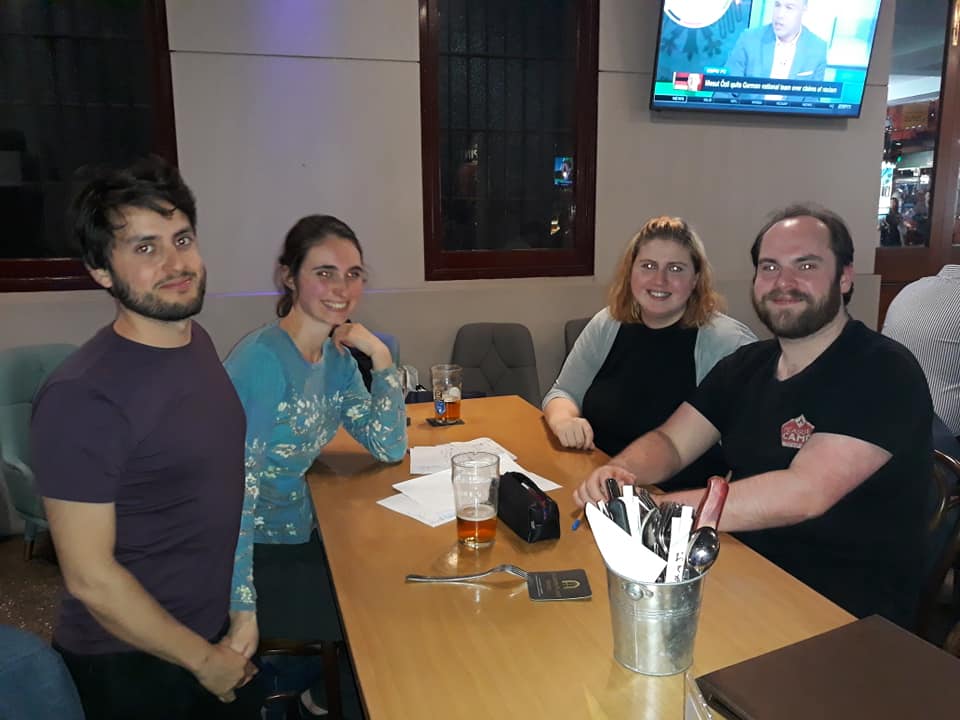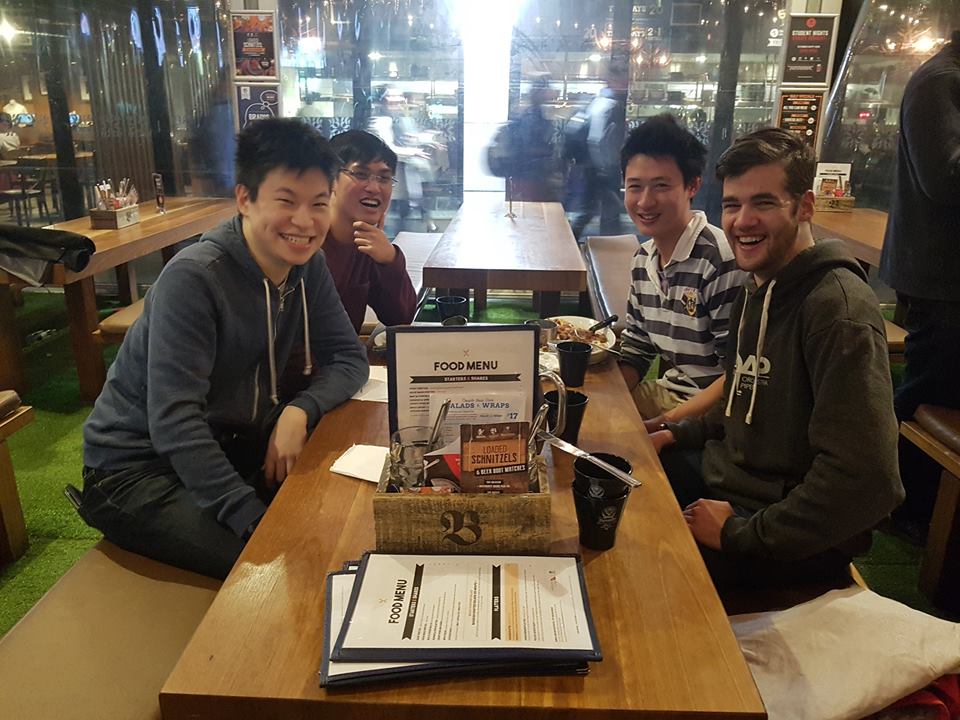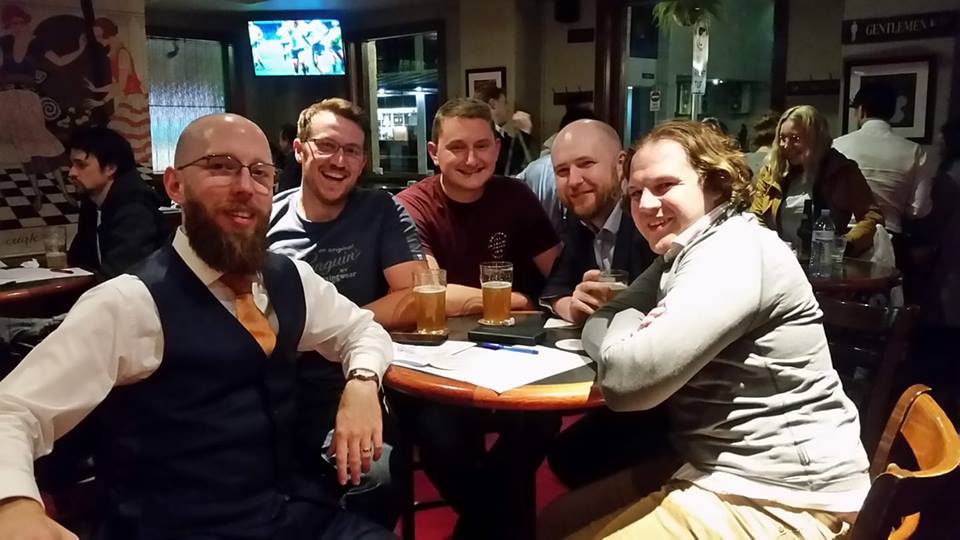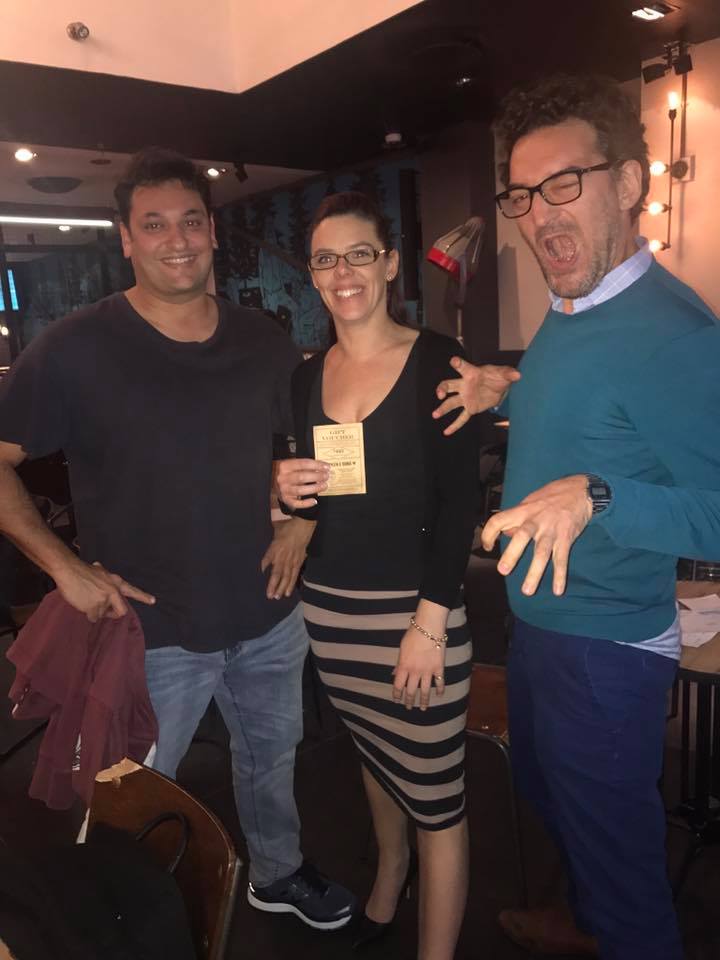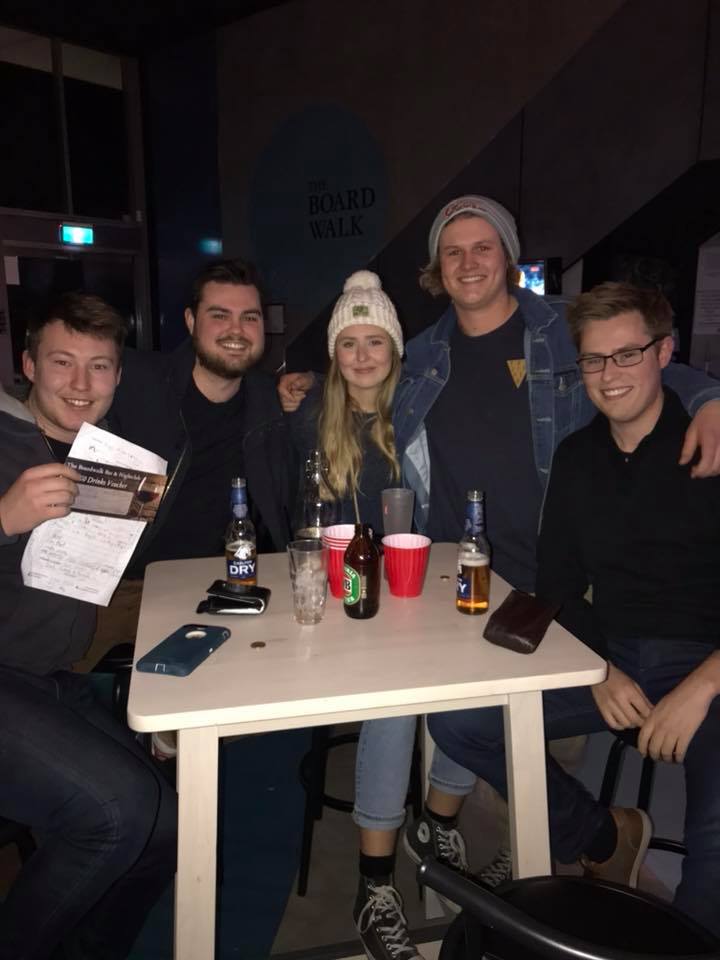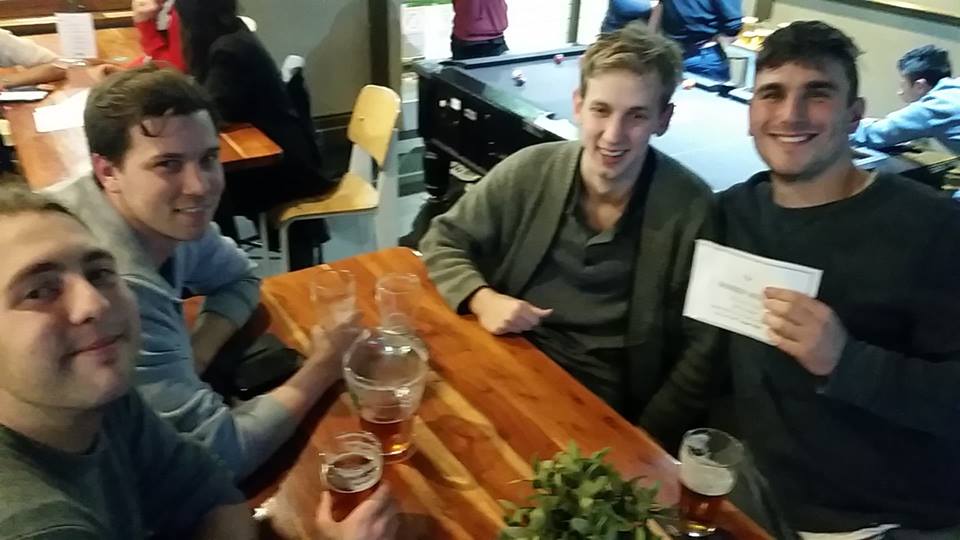 JACKPOTS
These people won jackpots. One of them got their answer in before we finished reading the question, and being newbies, mistakenly said the answer out loud. Luckily for them, nobody but the host heard them.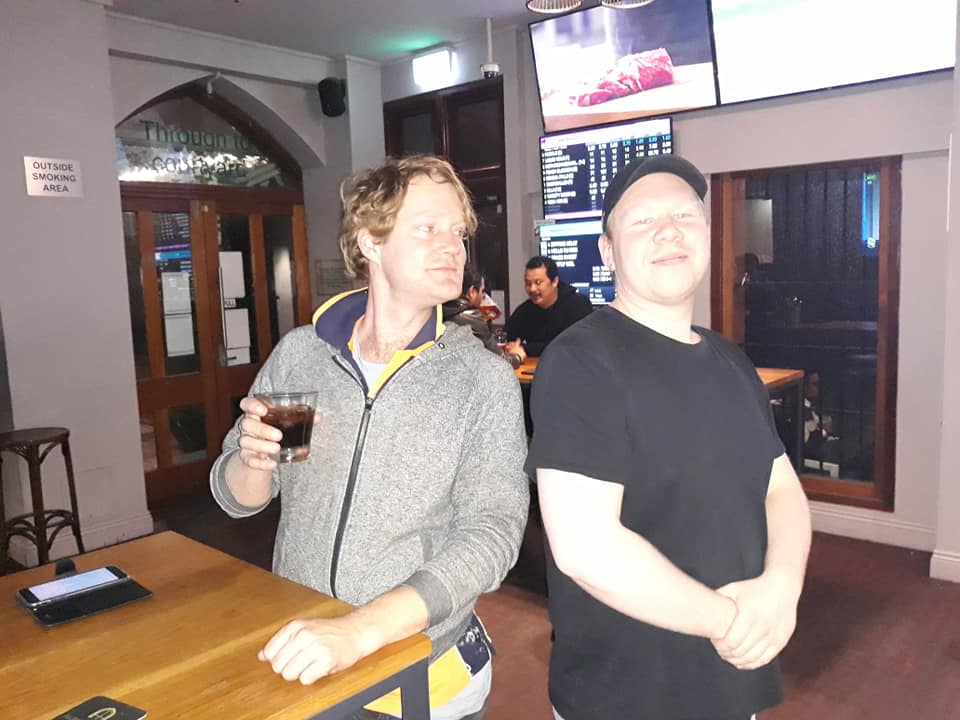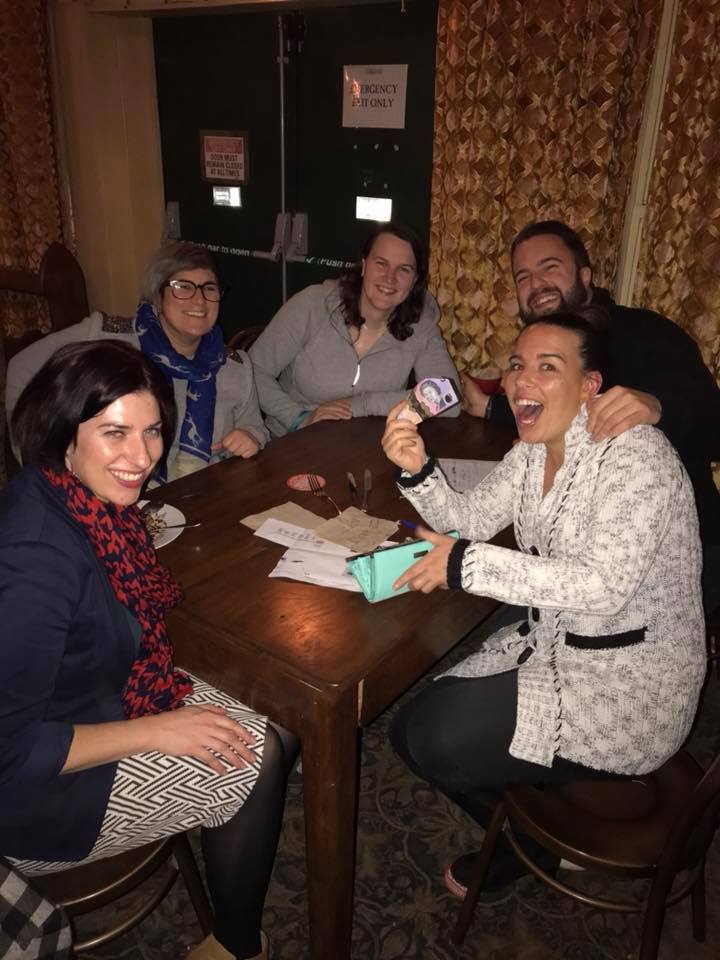 TEAM NAMES
Here's some people who didn't do what they've been accused of.
I spoke to the person using their phone and they said they weren't cheating.
I spoke to Britney and she didn't do it again.
Lindy Chamberlain: I spoke to the Dingo and he said he didn't do it.
Principal Skinner: I spoke to Bart and he says he didn't do it.
CNN: I spoke to Lance Armstrong and he says he didn't do it.
Hitler? Holocaust? Wasn't me.
I asked Gary Glitter and he said he didn't do it (whilst nodding and licking his lips).
We asked Hillary about her e-mails and she said she didn't do it.
And several teams going with: I spoke to Shaggy, and he said it wasn't him.
TRIVIART
Grimy Cork City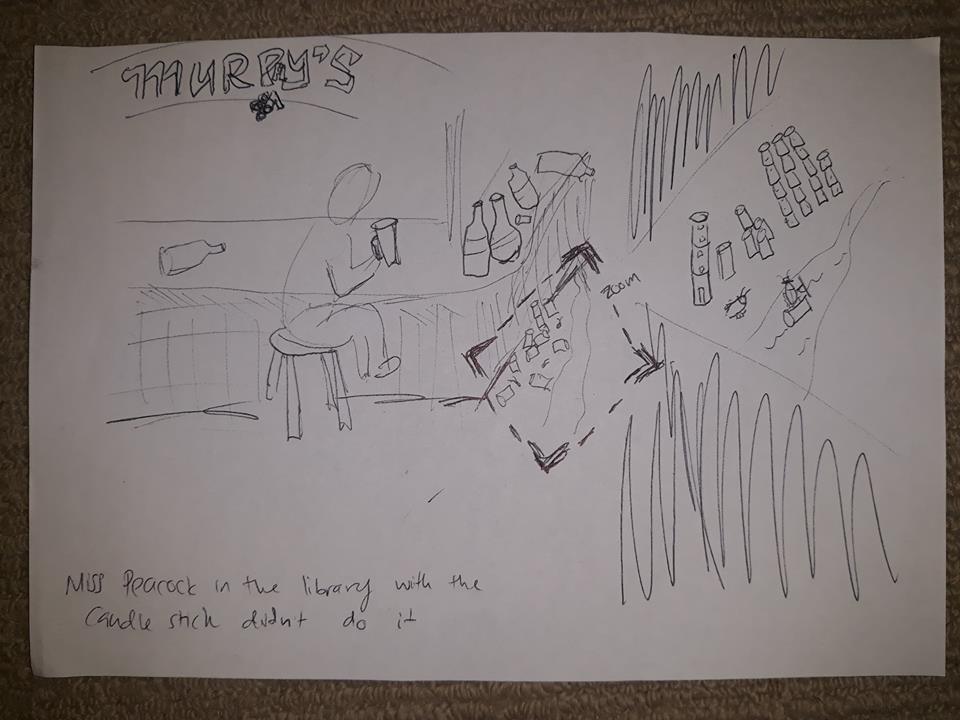 Colourful Dog Chairs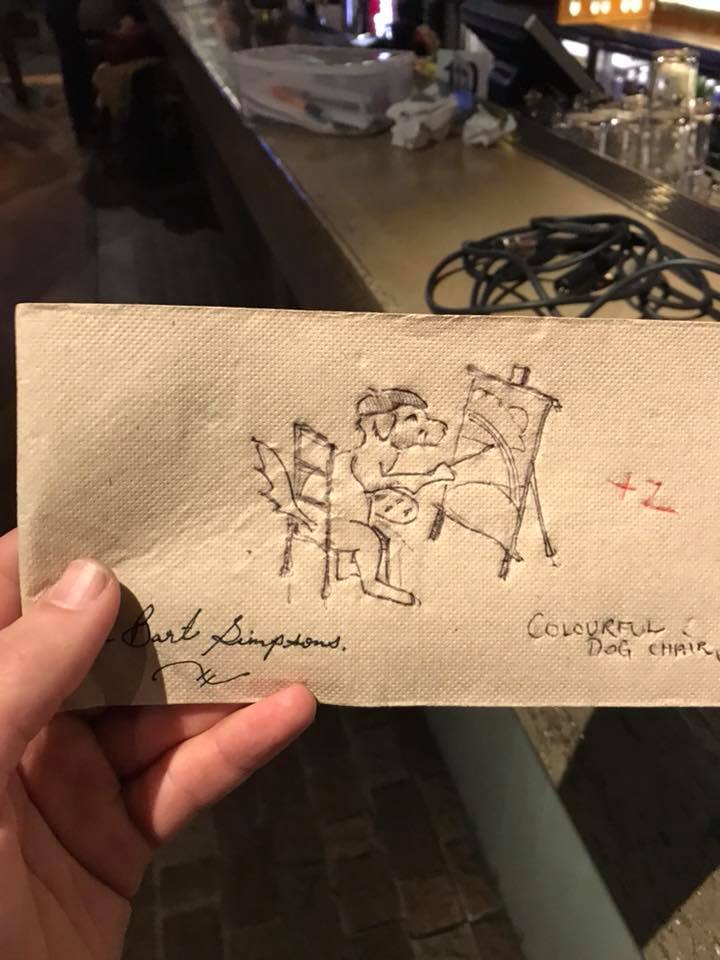 Glorious Blackboards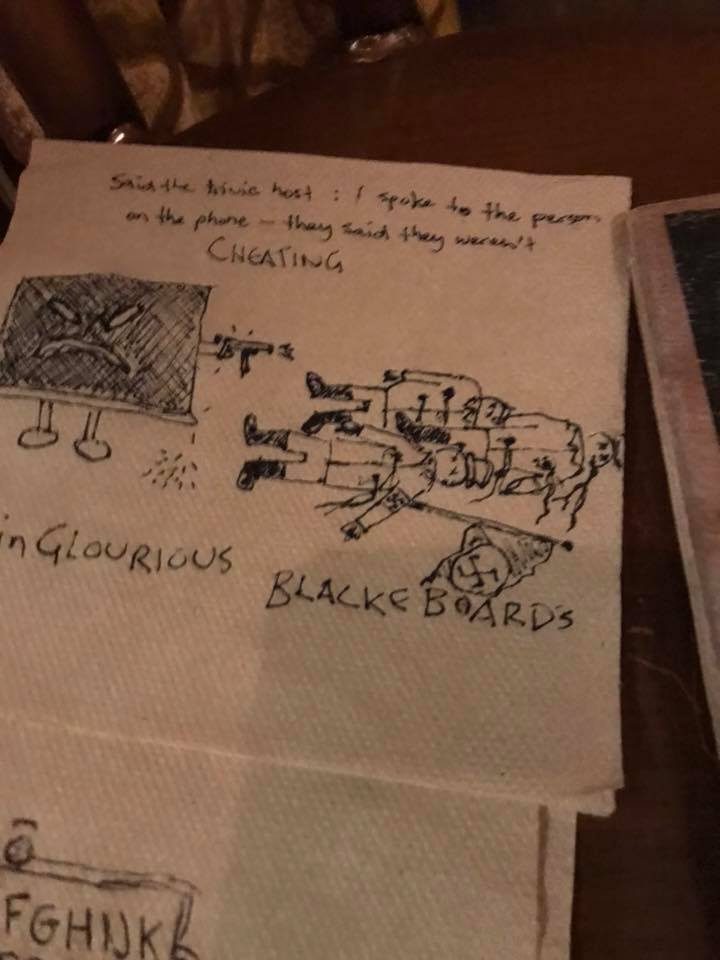 Running Apple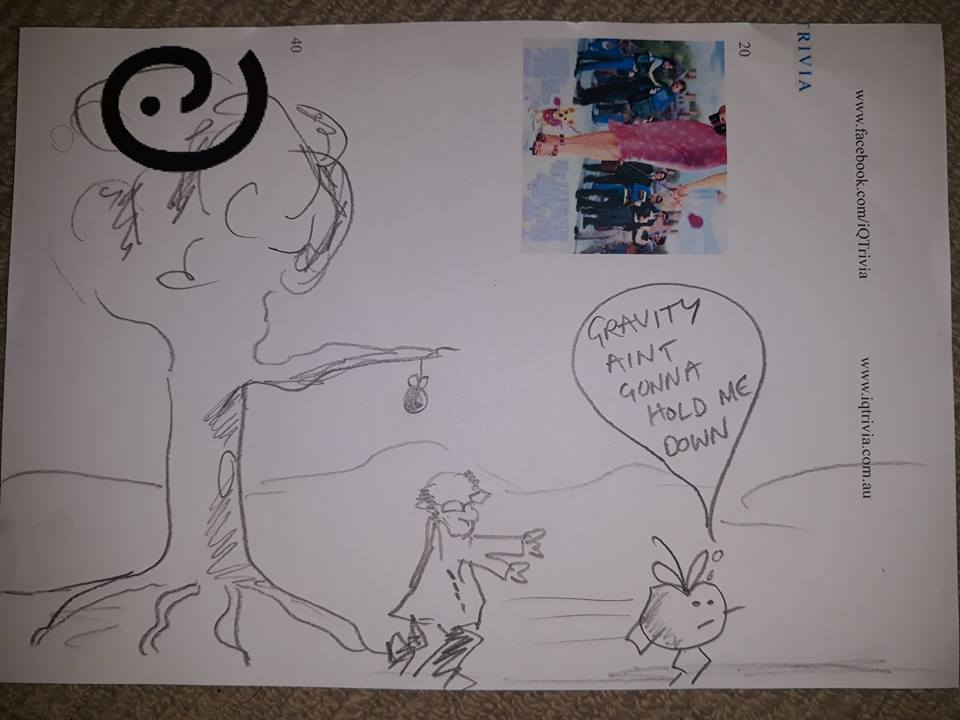 Breadly Grass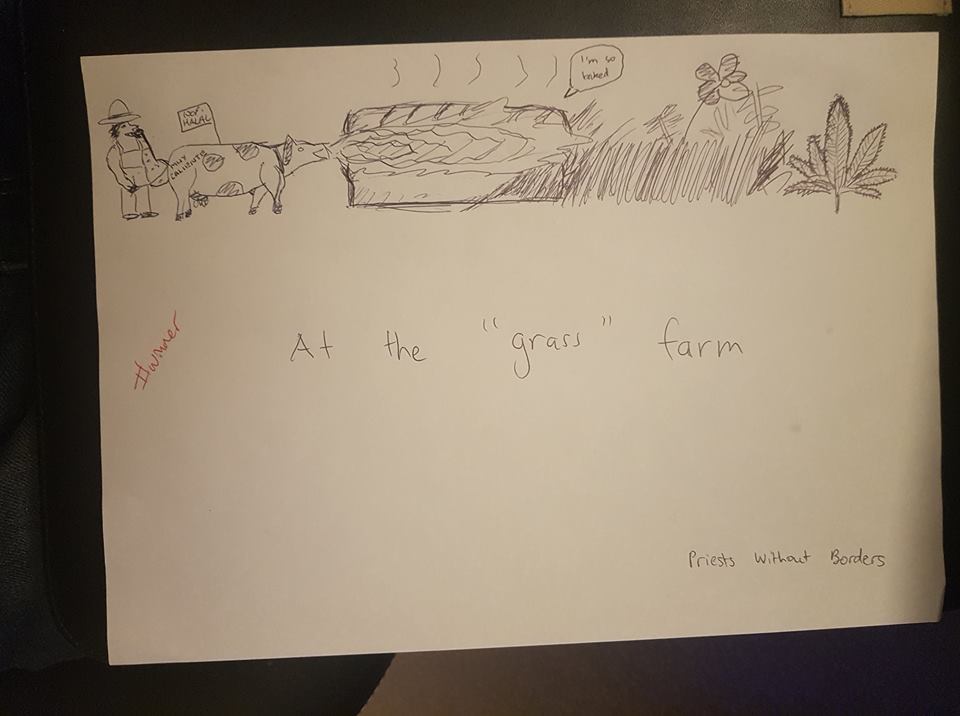 Gardening Dildo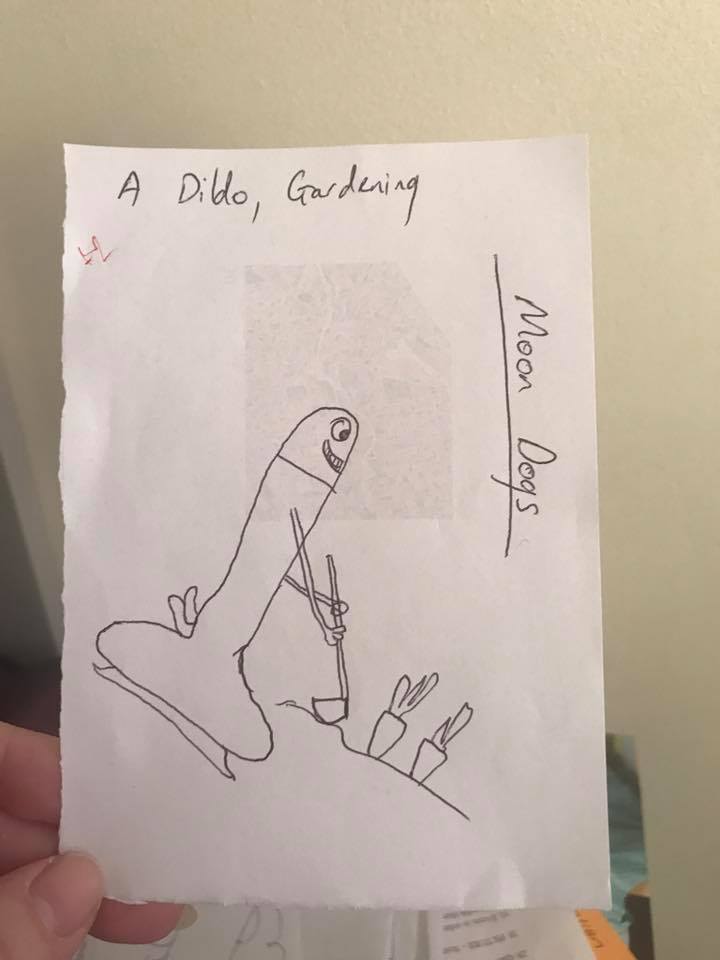 Bouncy Bathtub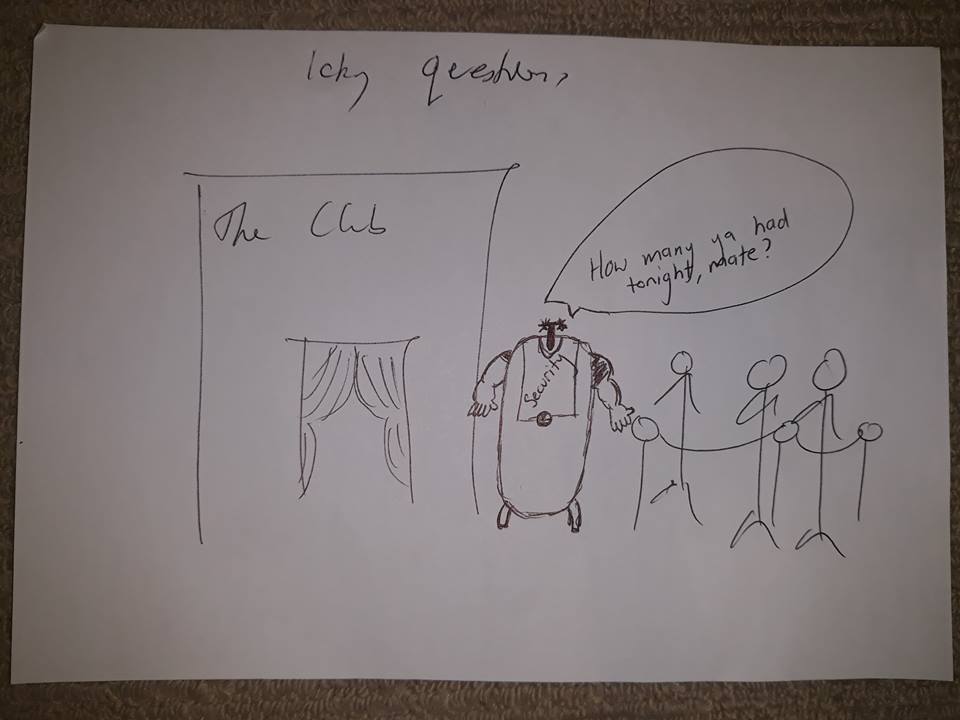 Moist Queen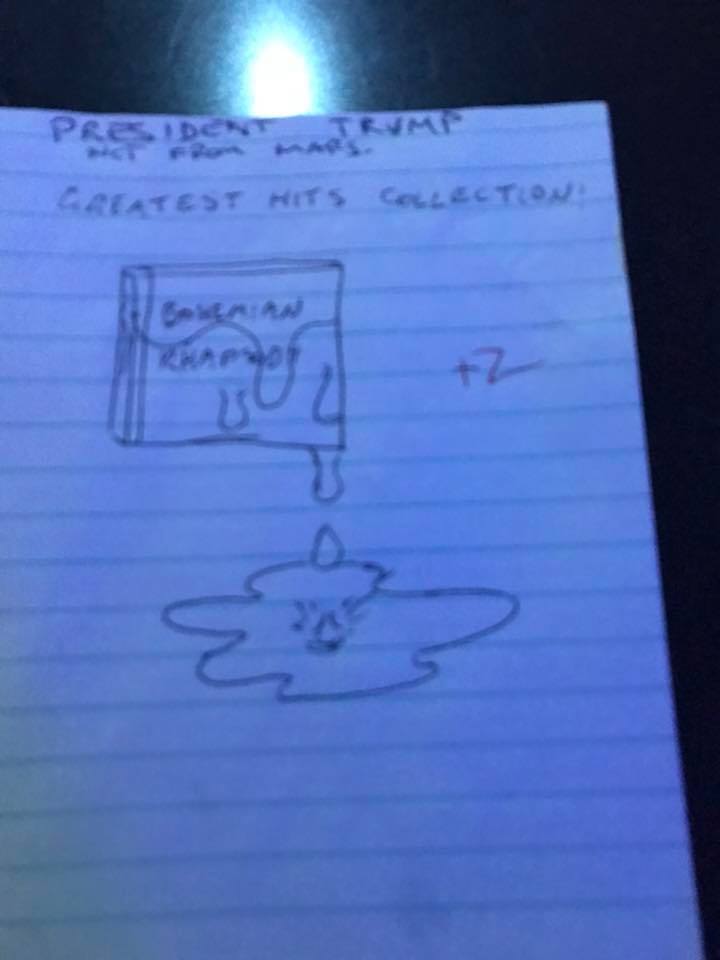 INTERESTING MOMENTS
What's one of the key ingredients in a Margarita? Regret. That not the answer we had written down, but for one of our players it was very, VERY true.
An Irish team had a hard time forgiving themselves after getting a question on potatoes wrong.
The "last place" team at one venue turned out to be a guy from France who excitedly ran up to us and answered a question on the YouTube video about Charlie the Unicorn, quite unaware that a quiz was going on. We gave him an honorary two points.
One of our venues gave out bonus points if you turned up wearing onesies.
And one team turned up to a fully booked trivia night, had nowhere to sit, and waited until trivia was over, when we gave them the quiz that they missed. We were not going to deny them the quiz they waited for for so long.
See you next week.