This Week in iQ Trivia – 29 October 2016
Here's what you may have missed this week.
Team Names
Plenty of teams spent plenty of time coming up with geographic food puns for their team names.
Great Brit-Ham
The Great Barrier Beef
Cordon Bleu Mountains
Shark Finland Soup
Pholand
Holland-aise
North Carrotlina
The Sydney Beans
Edinburger
Wingsconsin
Papua New Guinness
Pretzelvania
Naurhubarb
Cake of Good Hope
Squashington DC
Pearis
Goudapest
Filipino Poppers
Okrahoma
Arkanslaw
Hamsterdam
Kaleifornia
Mexiquiche
United Steaks of America
United King Prawndom
Kazakhflan
and the Leaning Tower of Pizza.
Hall of Shame Moments
Two thirds of teams at a charity trivia night thought you could cure amnesia by hitting someone on the head.  (Do NOT go to Our Lady Help of Christians for medical advice!)
The people who thought Nirvana's most famous song was Smells Like TEAM Spirit.
Guessing Holland on a bonus question, being told it wasn't actually the name of the country, and then someone else writing down The Netherlands in the meantime.
TriviArt
Surly Banana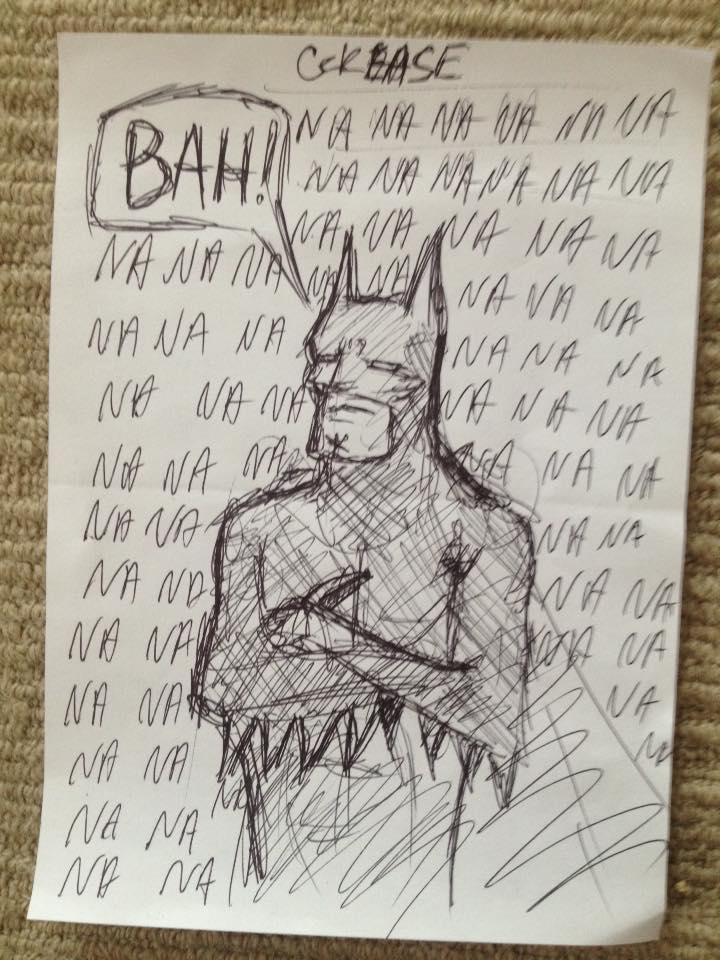 Titilating Manrope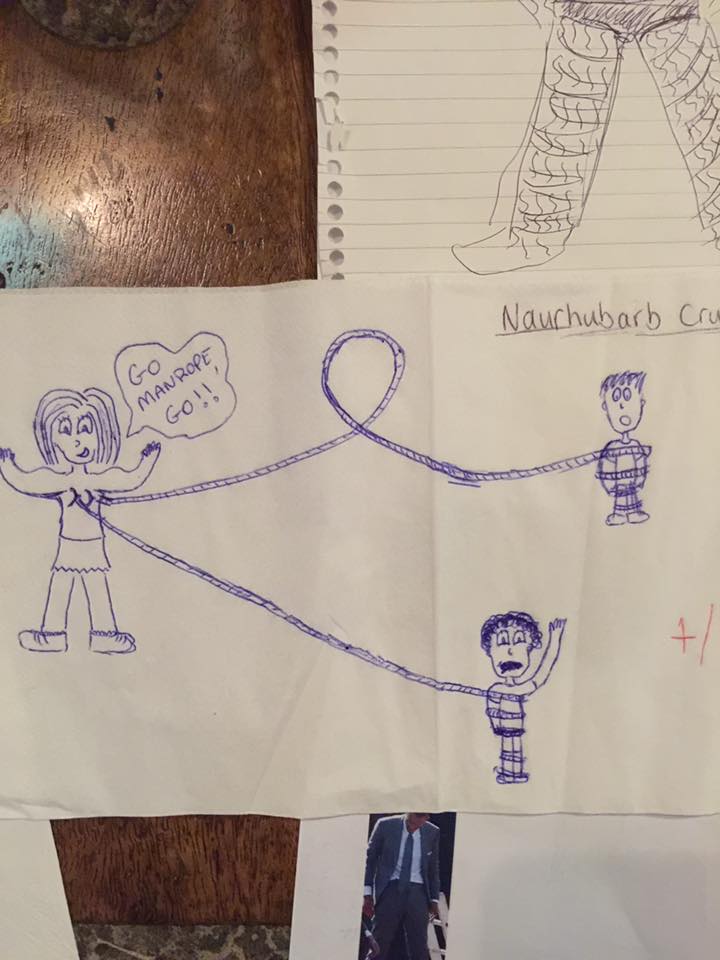 Hairy Fish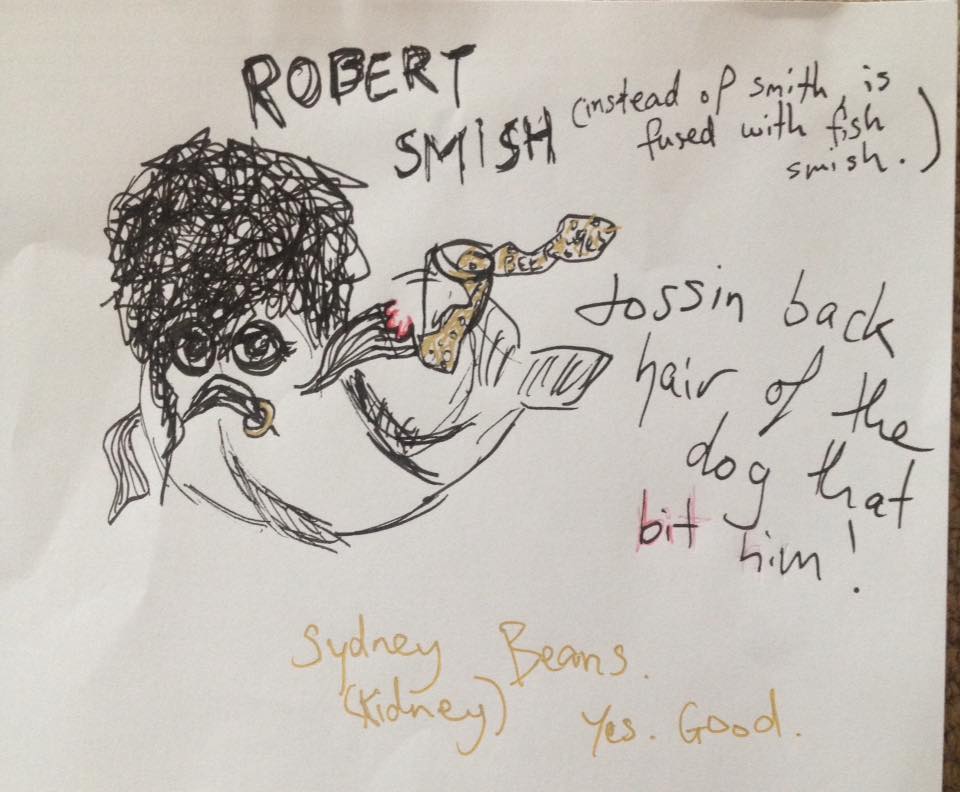 Stoned Cat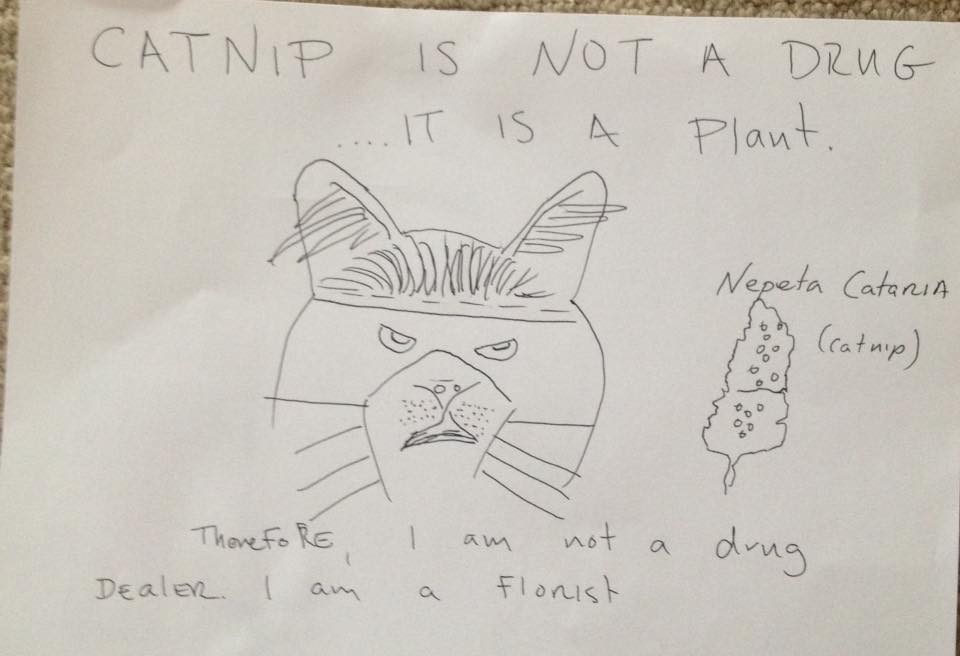 Jackpots
The team closest to high school age won a jackpot at the Oxford Hotel by remembering their high school chemistry.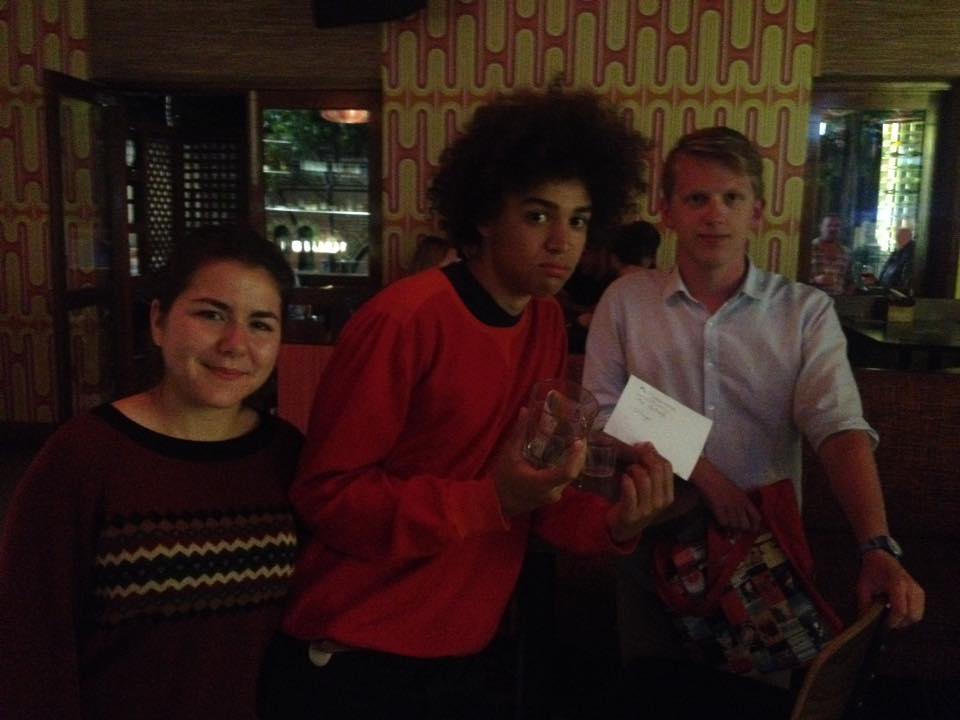 Have an interesting week.