This Week in iQ Trivia – 31 August 2019
Here's what you may have missed this week at iQ Trivia.
WINNERS
If you won, here's evidence just in case anyone doesn't believe you.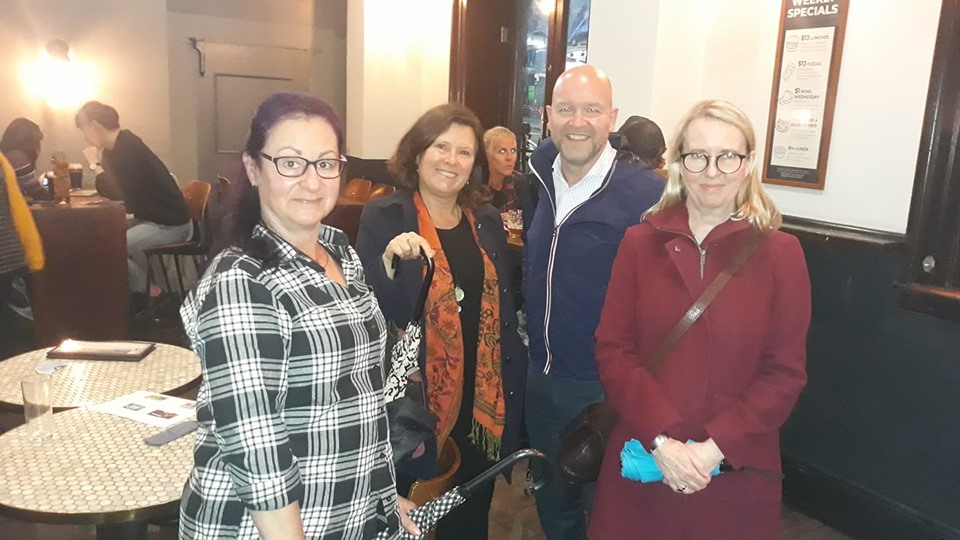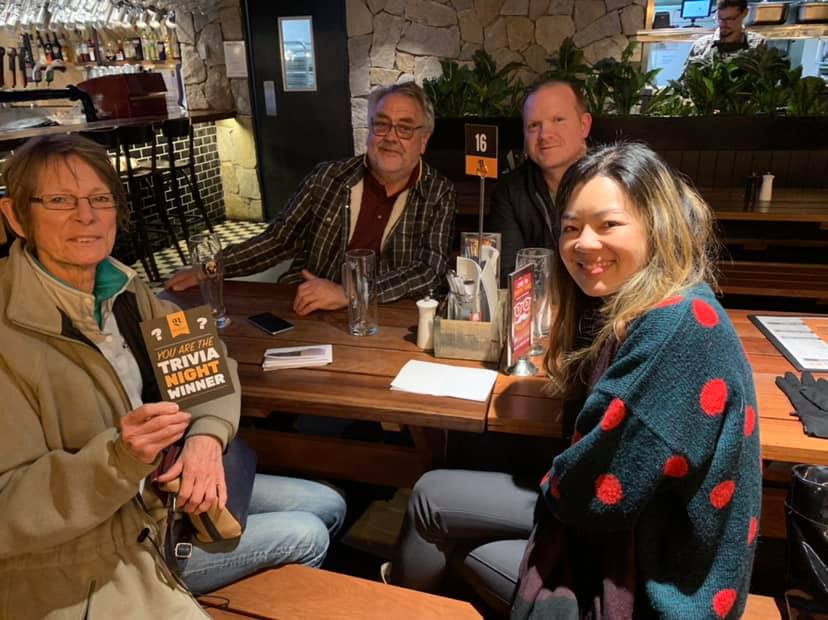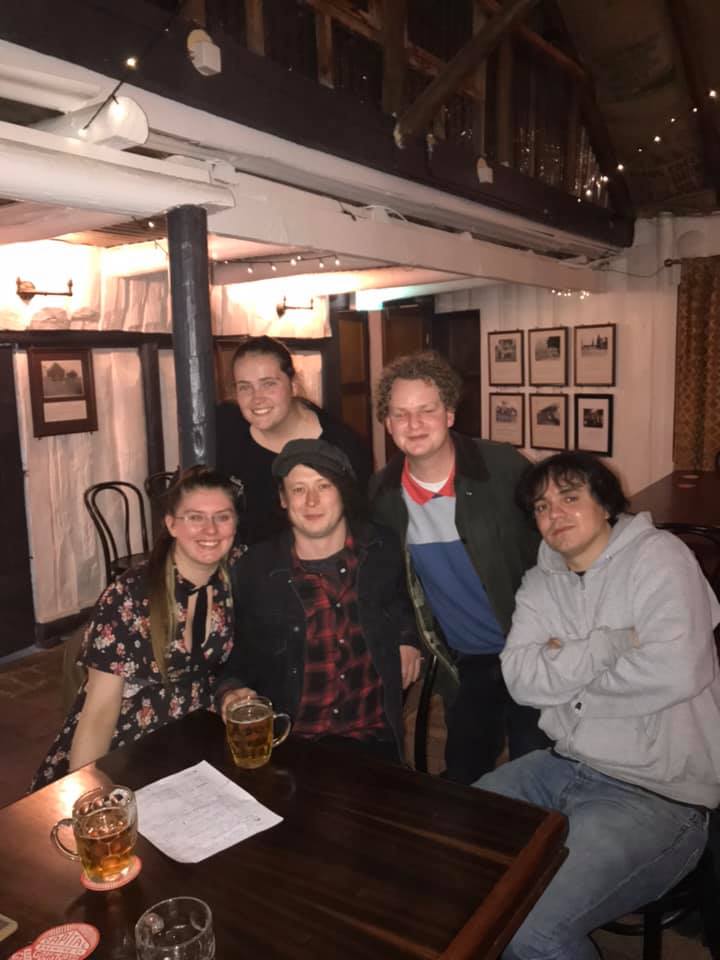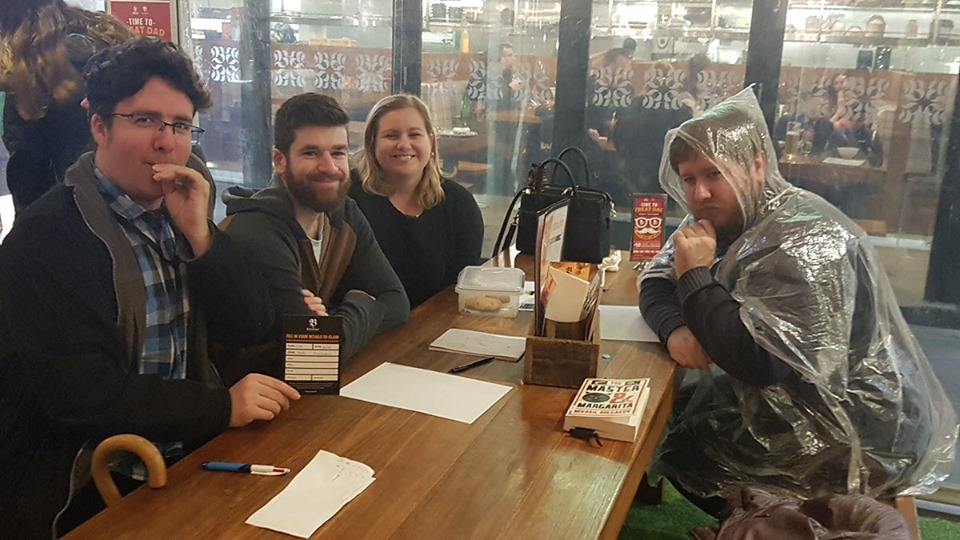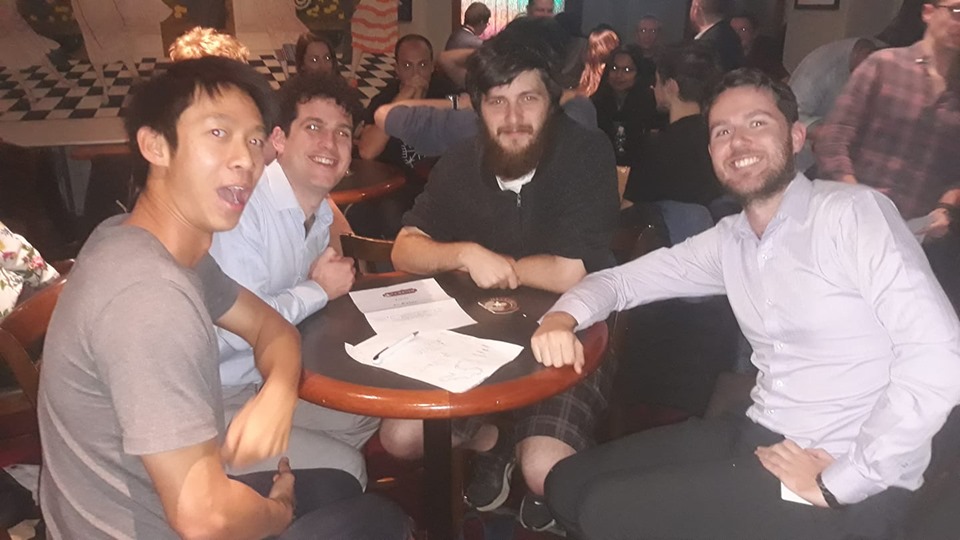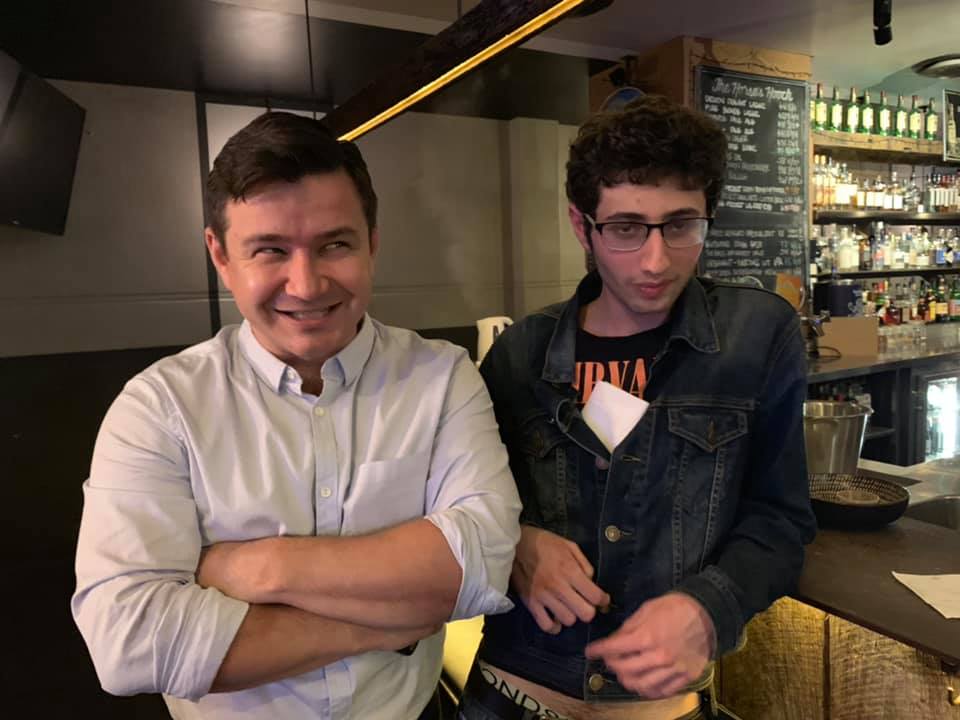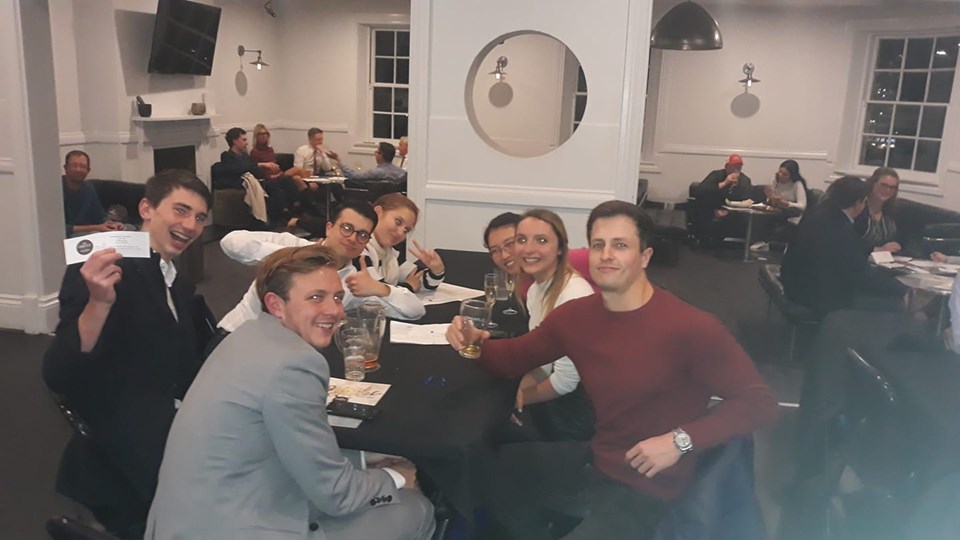 JACKPOTS
It was a pretty good week for jackpots.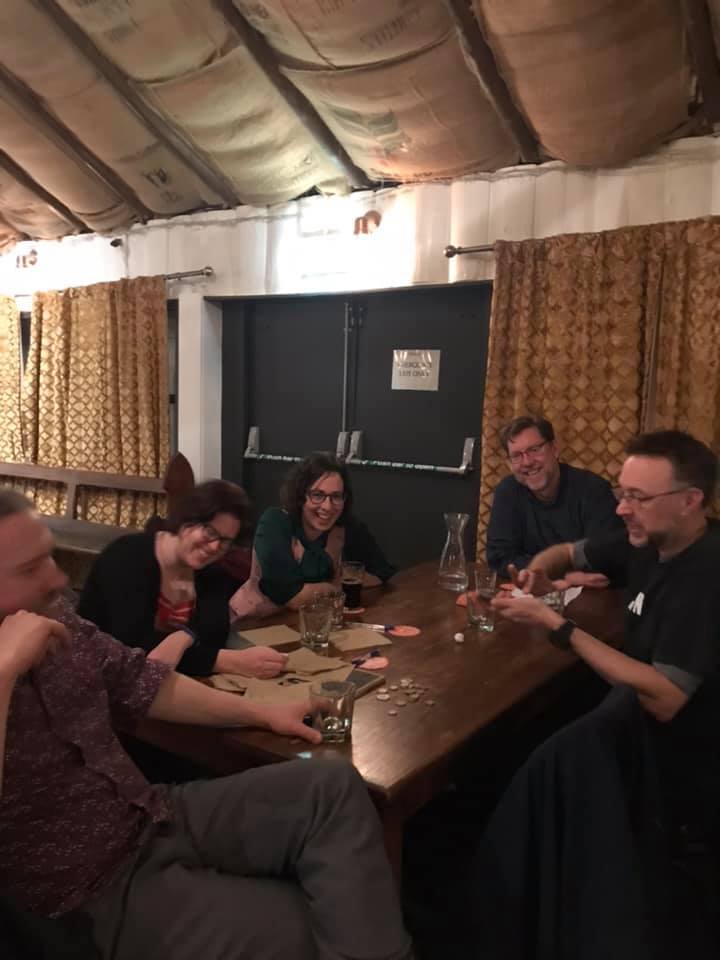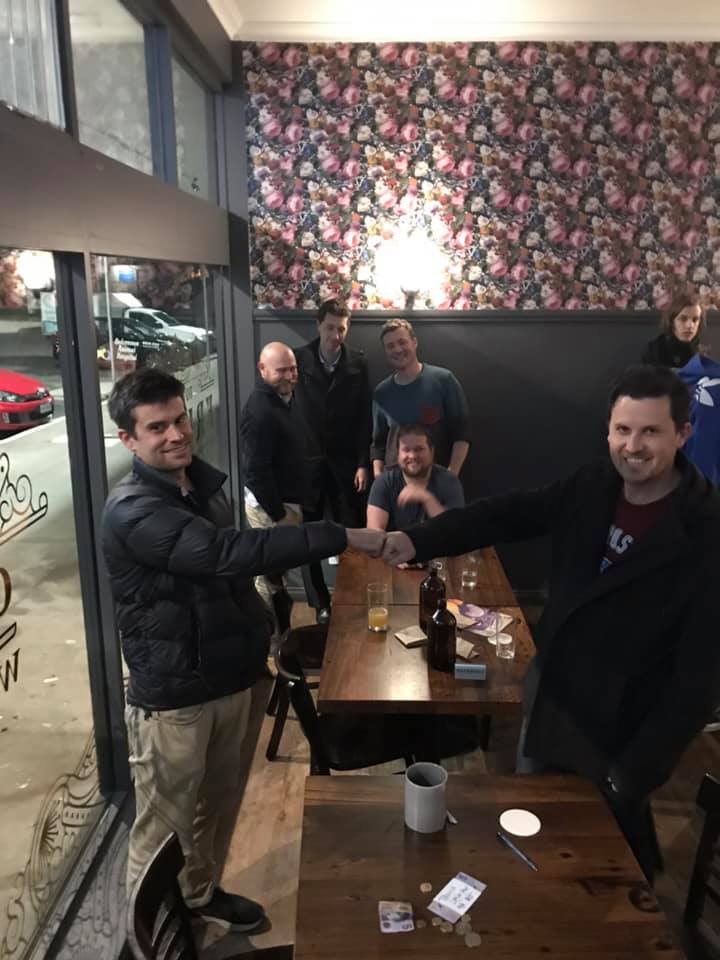 And we would have given away another, except that the only team who knew the answer had chosen not to play in the jackpot round. You've got to be in it to win it people!
TEAM NAMES
You're pretty dumb, if the injuries you've suffered are anything to go by.
I broke a bone in my foot trying to do a forward roll while choreographing a dance routine to Feel Good Inc by Gorillaz.
Hot tub toaster party
Trying to iron the pants you're wearing
Doing yoga under a ceiling fan
Bumped my head on a "watch your head" sign
I dabbed so hard my shoulder popped out
Severed my tongue on a trampoline
Run over by an ambulance
I split my chin open sliding down the stairs on a quilt
I got a paper cut on my butt
I have a dent in my head from a T-ball bat
Splitting your head while opening an umbrella
Tried to suck my own dick, got a hernia
Bleached my eyeballs with a contact lens
I sneezed and gave myself a black eye
I got a black eye from brushing my teeth
I picked a fight with a trivia host (and the host won)
Tit trap: Breast stuck in a car door
Ruptured spleen tackling a snowman that turned out to be a statue covered in snow
While camping, we filled a bucket with seawater for drinking
Me with an axe: "I know what I'm doing". Me five seconds later: "… I have a bandaid."
Deep Heat is not lube
TriviArt
Rough Sweden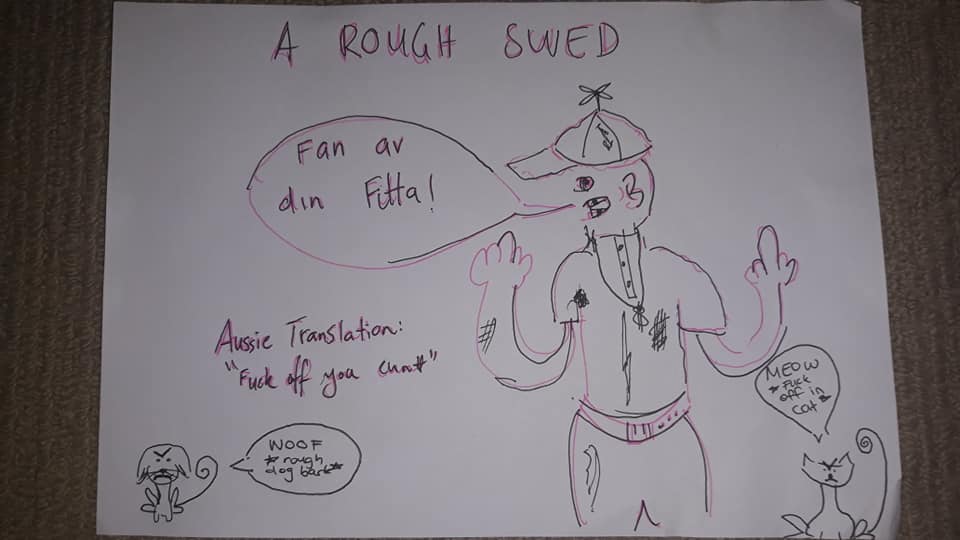 Kinky Wombat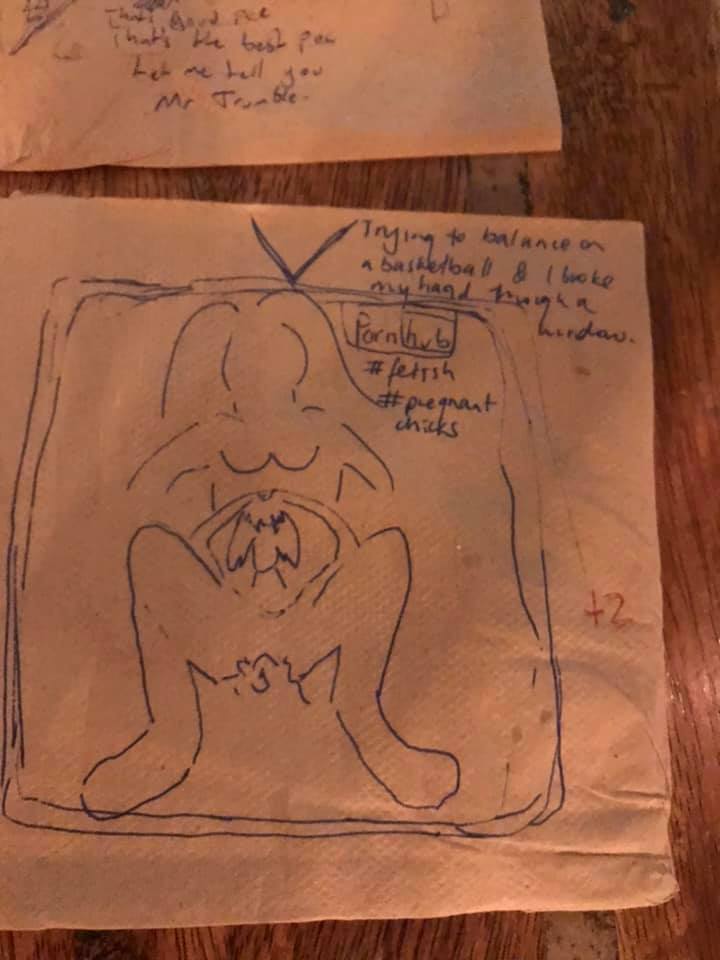 Sweaty Wood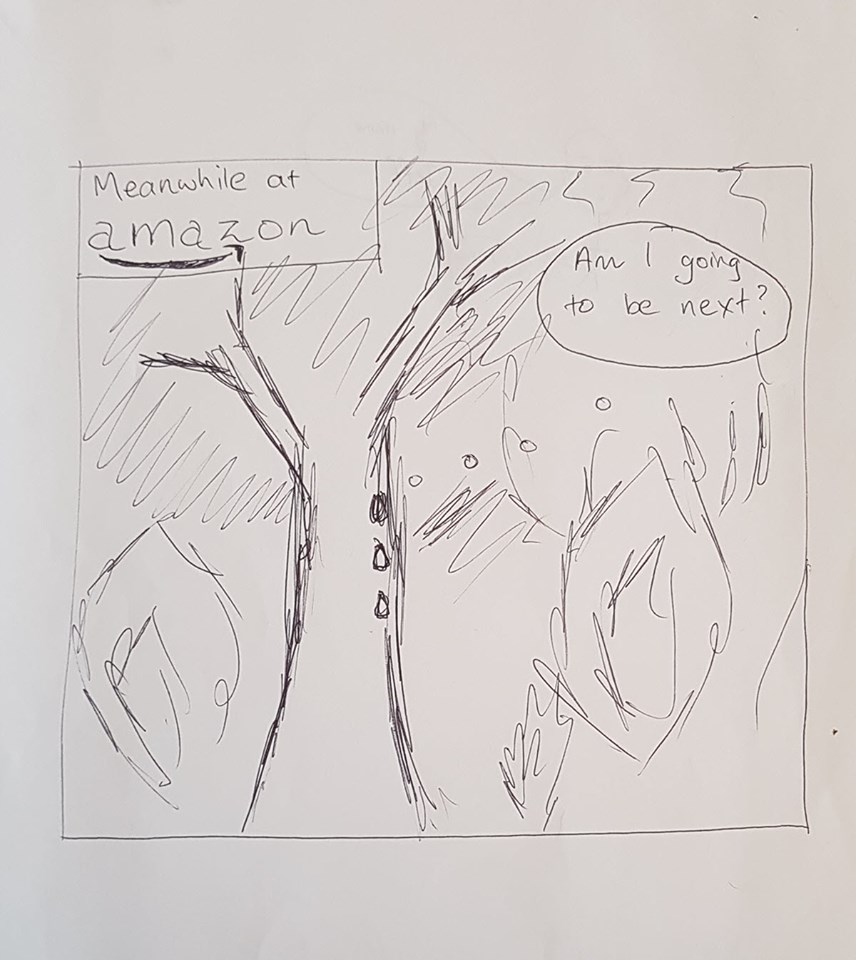 Funky Caterpillar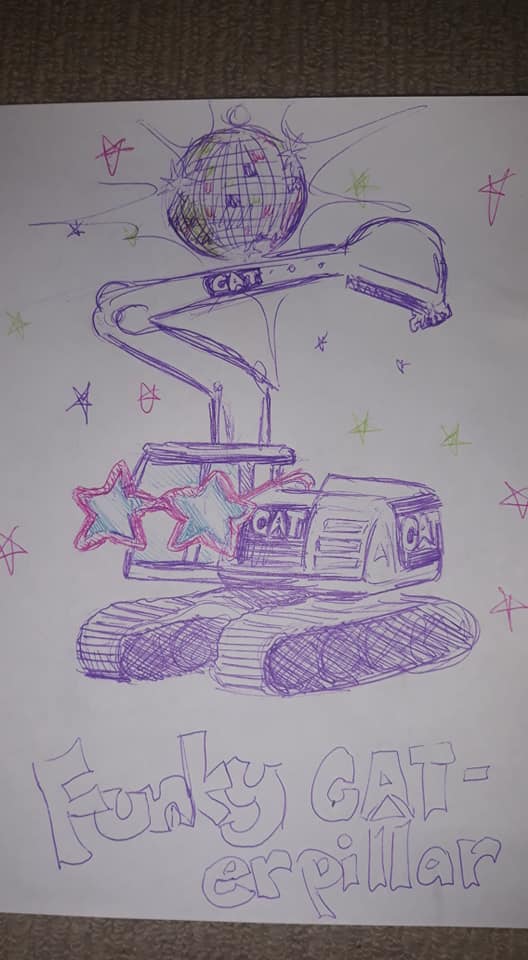 Marvellous Crunchy Australia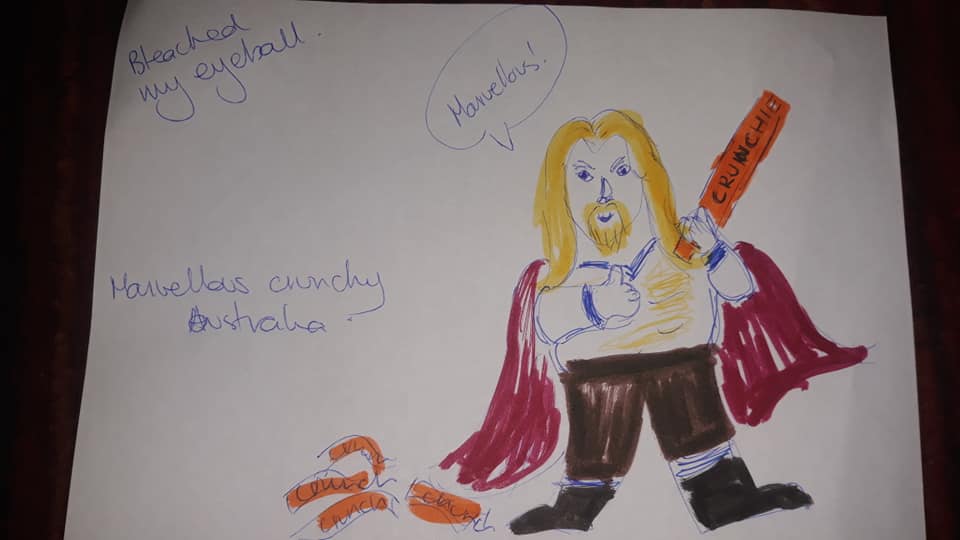 Syphilitic Flamingo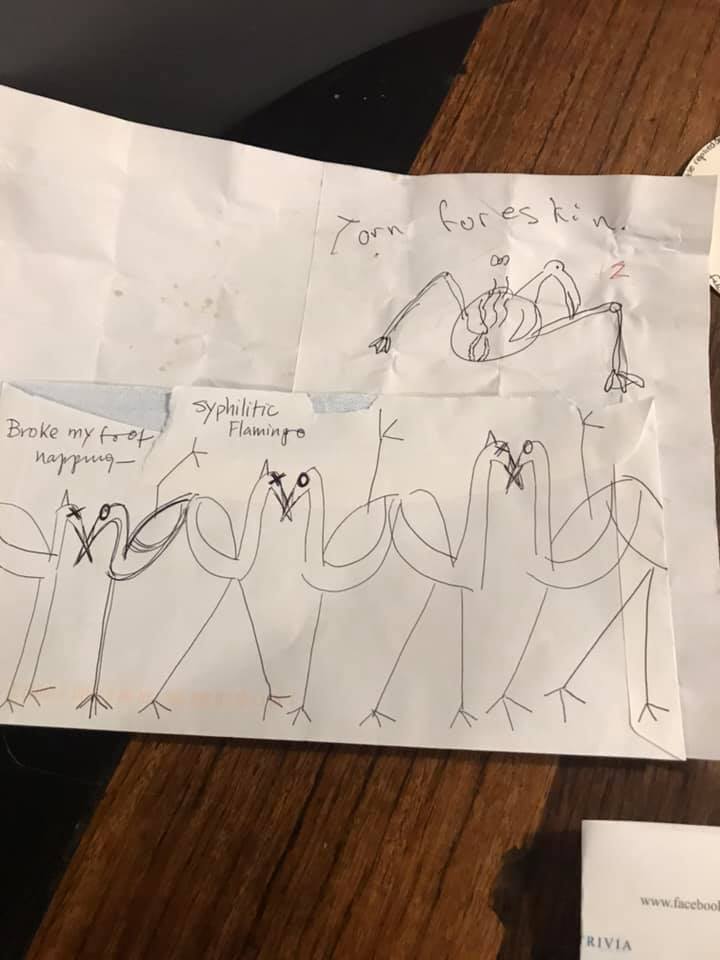 Square Pasanda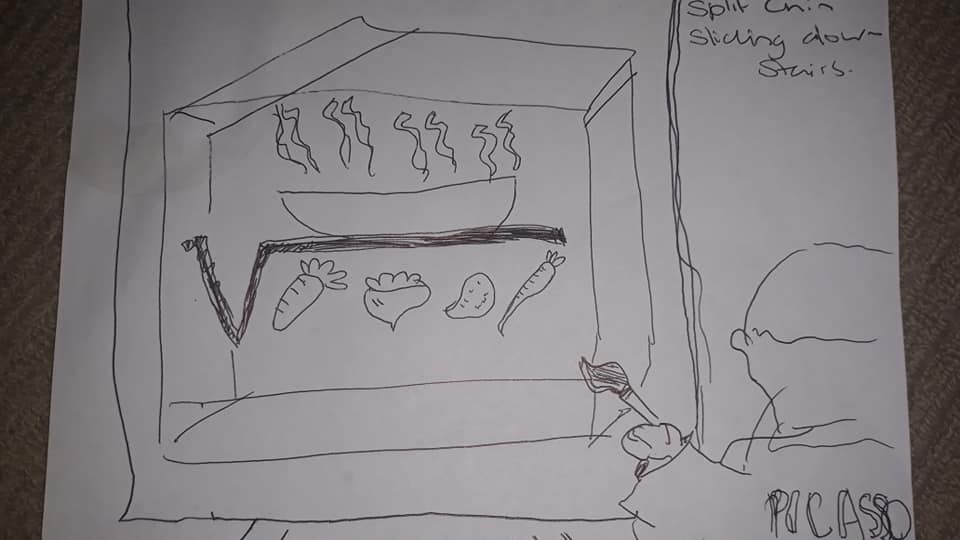 Calculating Dog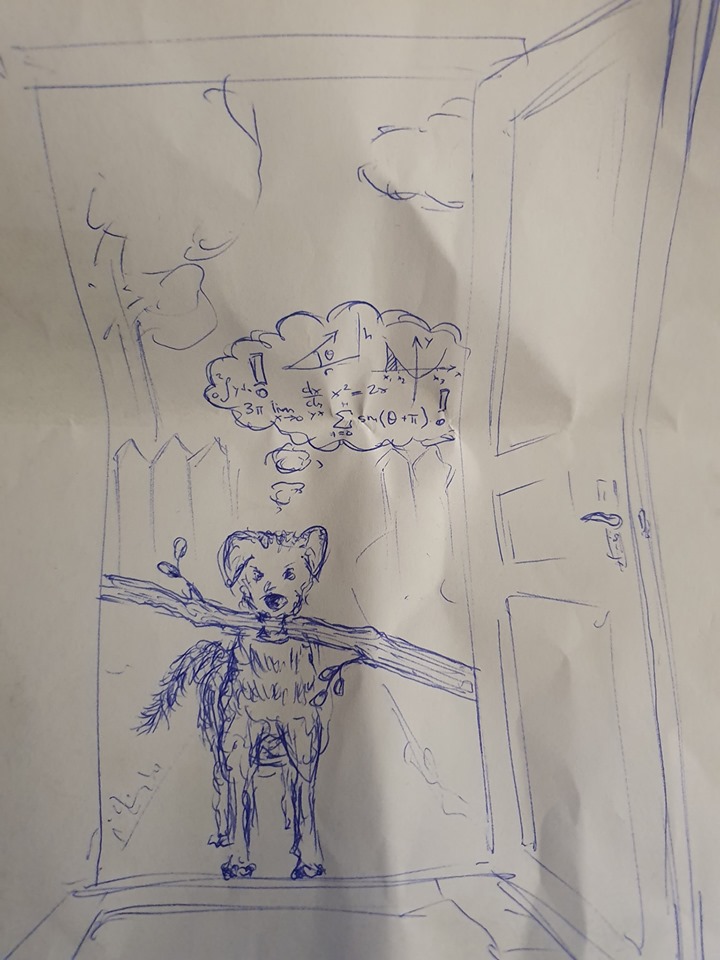 INTERESTING MOMENTS
A map of South East Asia looked suspiciously like a dong.
When we asked about the injury that kept Steve Smith out of the Ashes, someone pointed out, rather cleverly, that the ball had tampered with him.
We asked about the song lyric "how many roads must a man walk down before you call him a man" and one team answered that it was sung by "Jenny in Forrest Gump" which is not technically wrong.
When trying to think of European cities beginning with H, one team but Helsinki… and then said Helsinki again. Either because they thought it was so big it had to be mentioned twice, or they thought there were two cities called Helsinki in Europe.
Apparently the famous line "when the moon hits your eye like a big pizza pie that's amore" was performed by the Super Mario Brothers and not Dean Martin.
And on a question on whether men or women have colder hands, one team answered the question and explained why, perfectly anticipating the fact that we would be asking a follow up question on why in the second half.
See you next week.