This Week in iQ Trivia – 6 July 2019
Here's what you may have missed this week at iQ Trivia.
WINNERS
If you won, here's evidence just in case anyone doesn't believe you.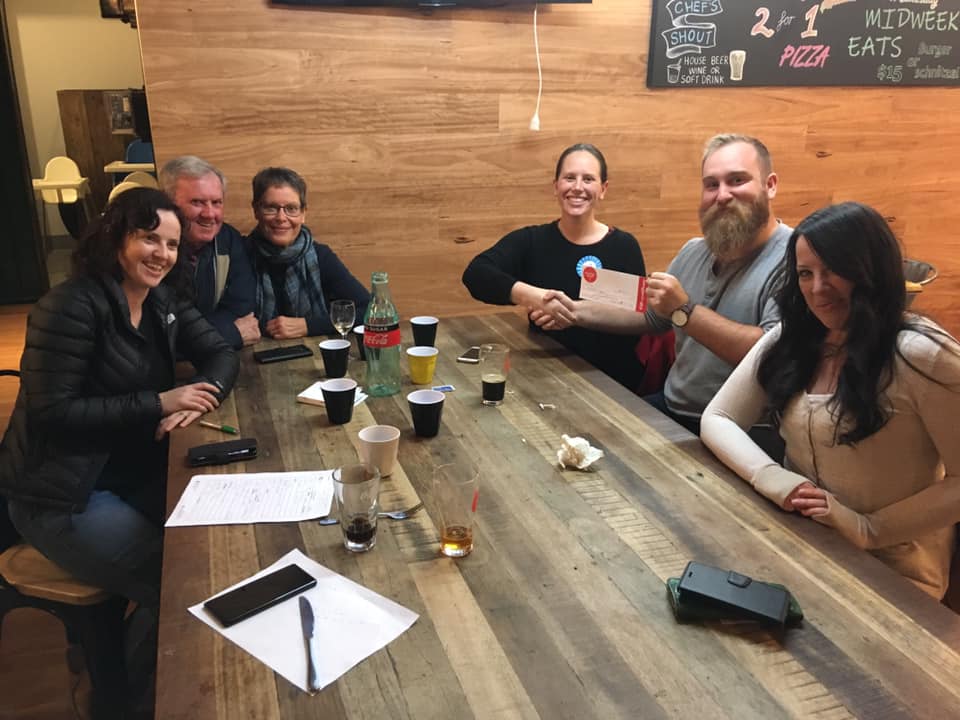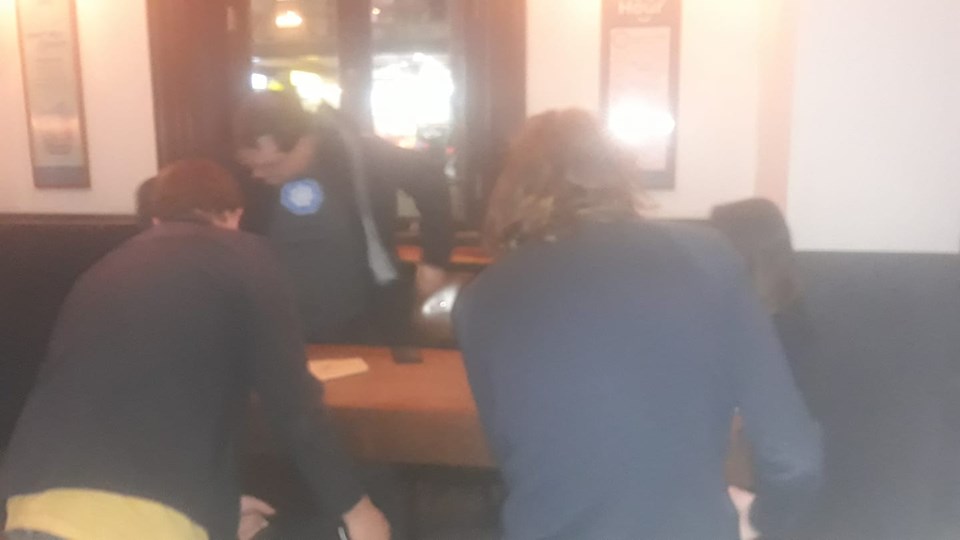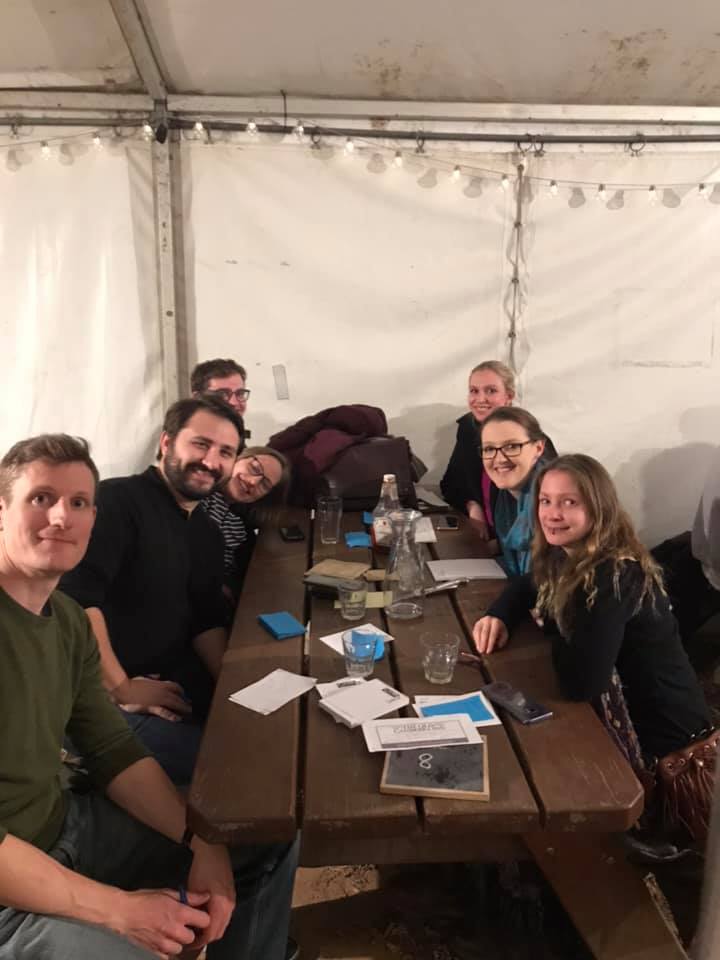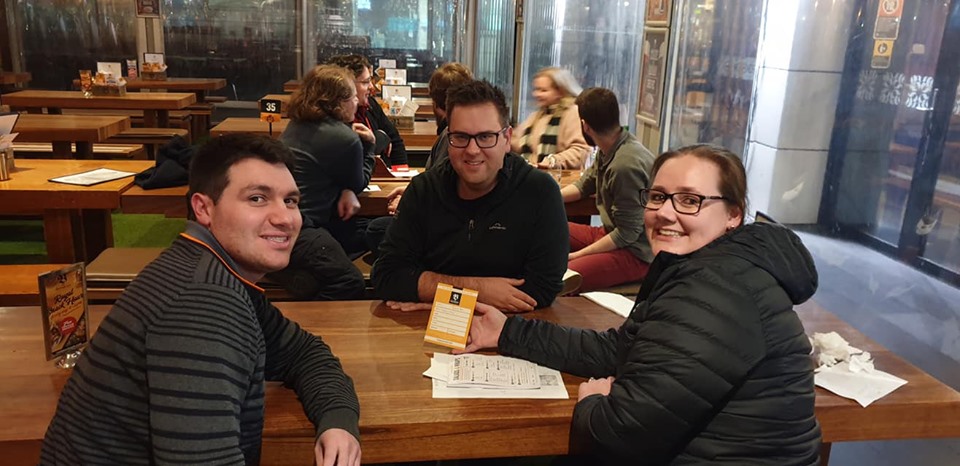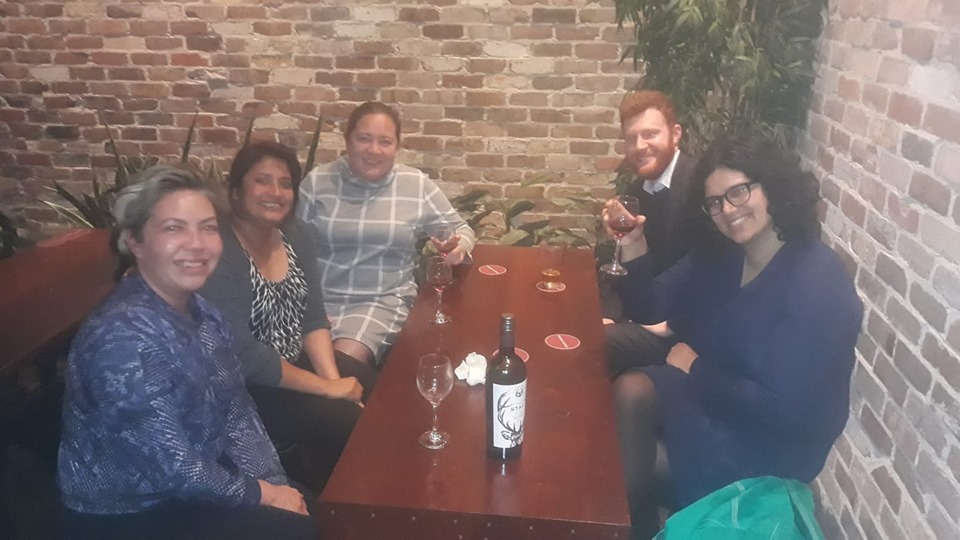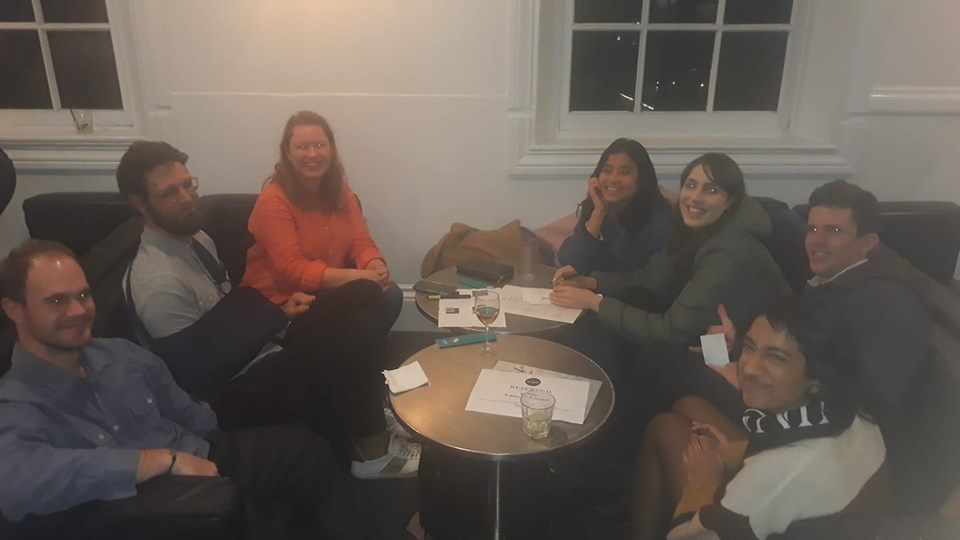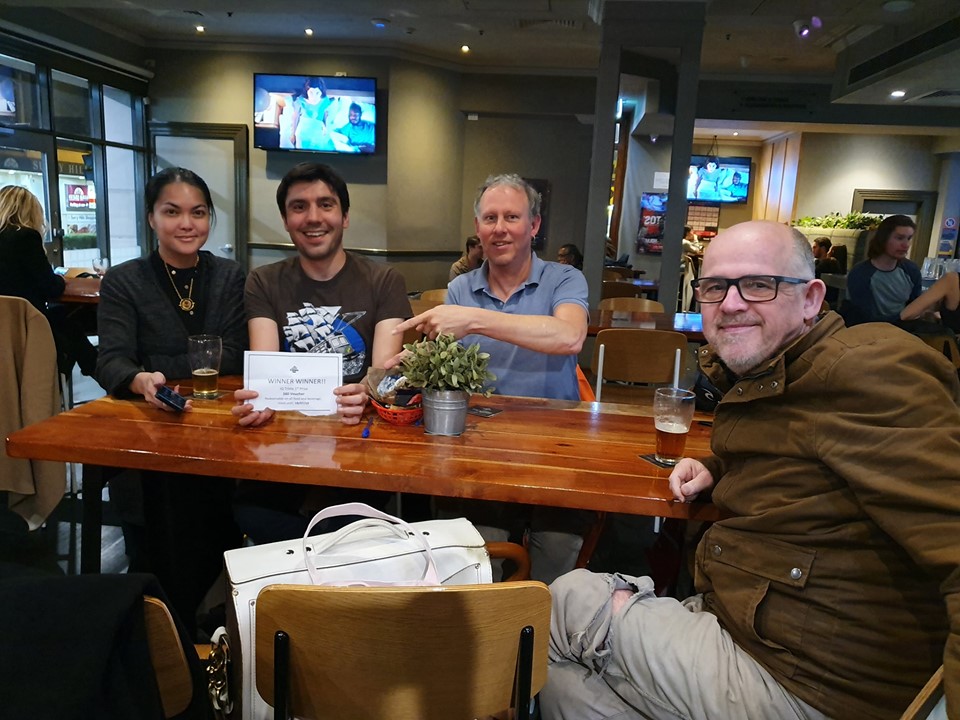 JACKPOTS
They knew a lot about Buffy the Vampire Slayer.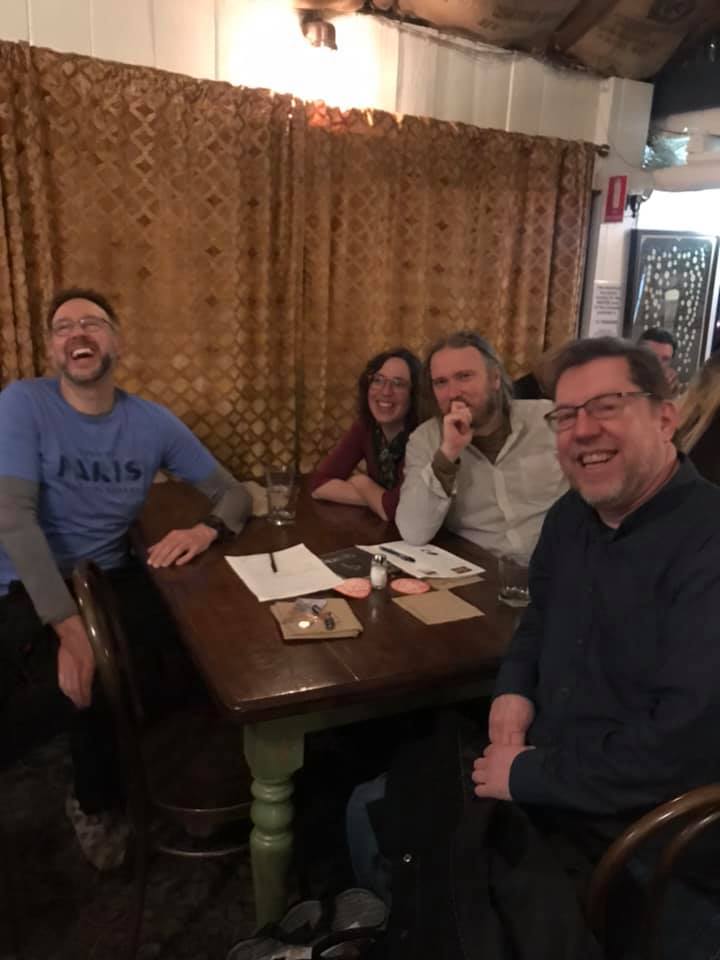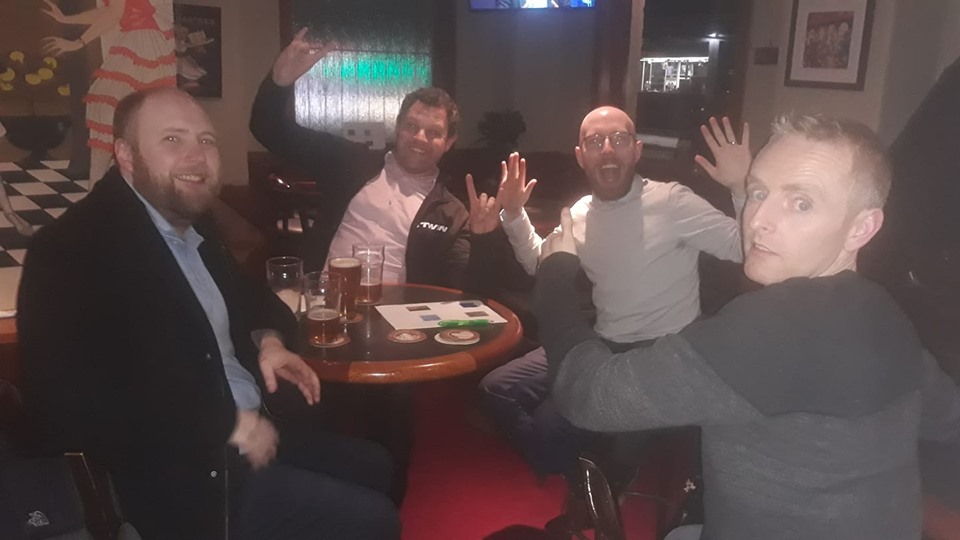 TEAM NAMES
We had a lot of mis-attributed quotes, often from teams who asked "how offensive are we allowed to be?"
You're not you when you're hungry. – Hannibal Lector
Nice guys finish last. – Steven Bradbury
I did not have sexual relations with that woman. – Joseph
Are you talkin to me? – Helen Keller
Look on my works ye mights, and despair. – Bob the Builder
We will fight them on the beaches. – Cronulla 2005
I have a dream. – Donald Trump
I've got the high ground now. – Lady Gaga
Jesus Christ! – Jesus Christ
I've got 99 problems but a bitch ain't one. – Oscar Pistorius
Be yourself. Everyone else is already taken. – Batman
It is during our darkest moments that we must focus to see the light. – Stevie Wonder
Be the change you want to see in the world – Adolf Hitler, or Ted Kaczynski
Friends, Romans Countrymen, lend me your ears. – Vincent van Gogh
Hit me with your best shot! – Abraham Lincoln
Hey Jude, don't let me down. – Jesus
Say hello to my little friend! – Cardinal George Pell
Nothing tastes as good as skinny feels. – Anne Frank
TriviArt
Salty Singing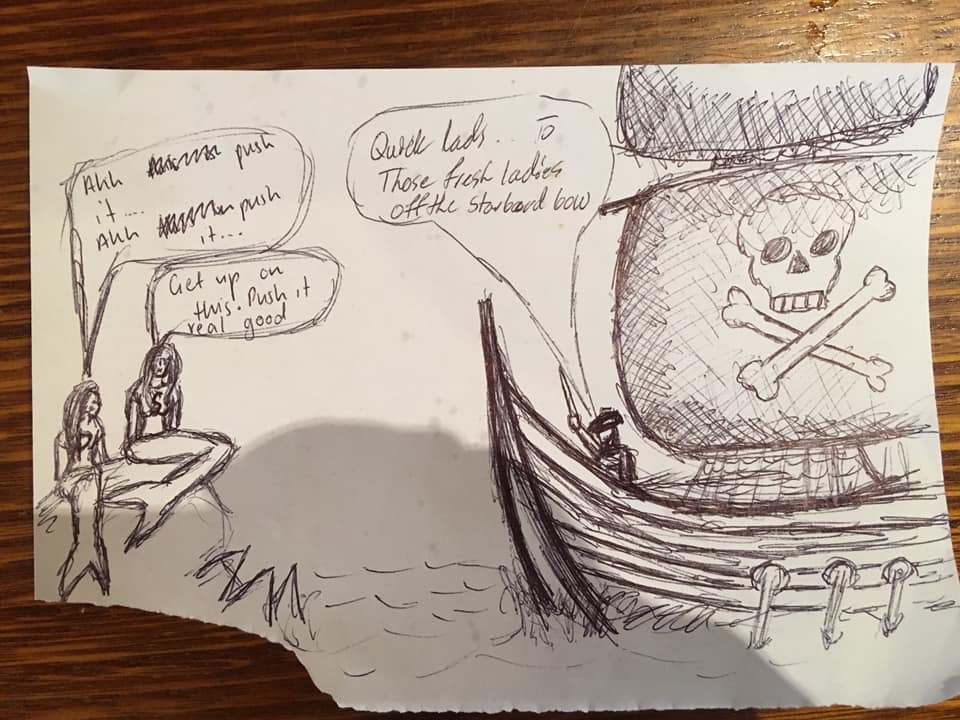 Dazzling Kangaroo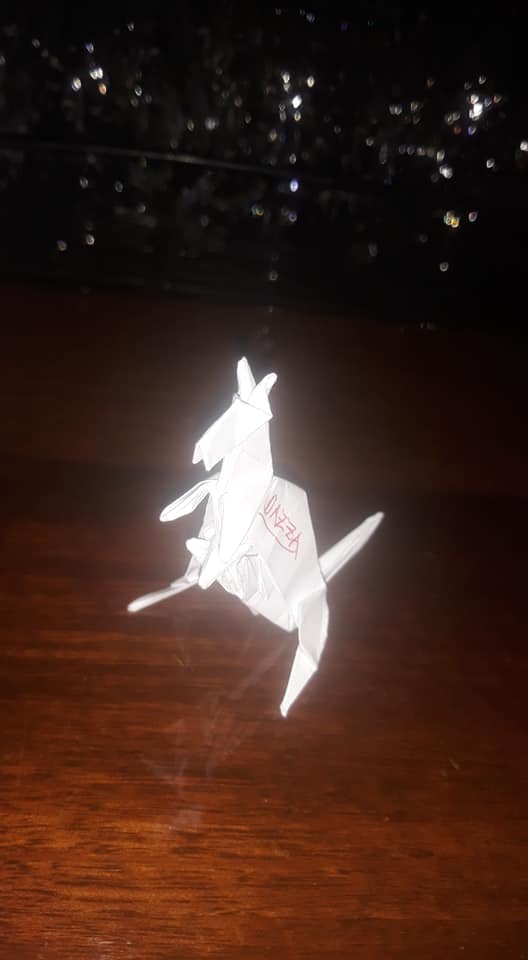 Indefatigable Sausage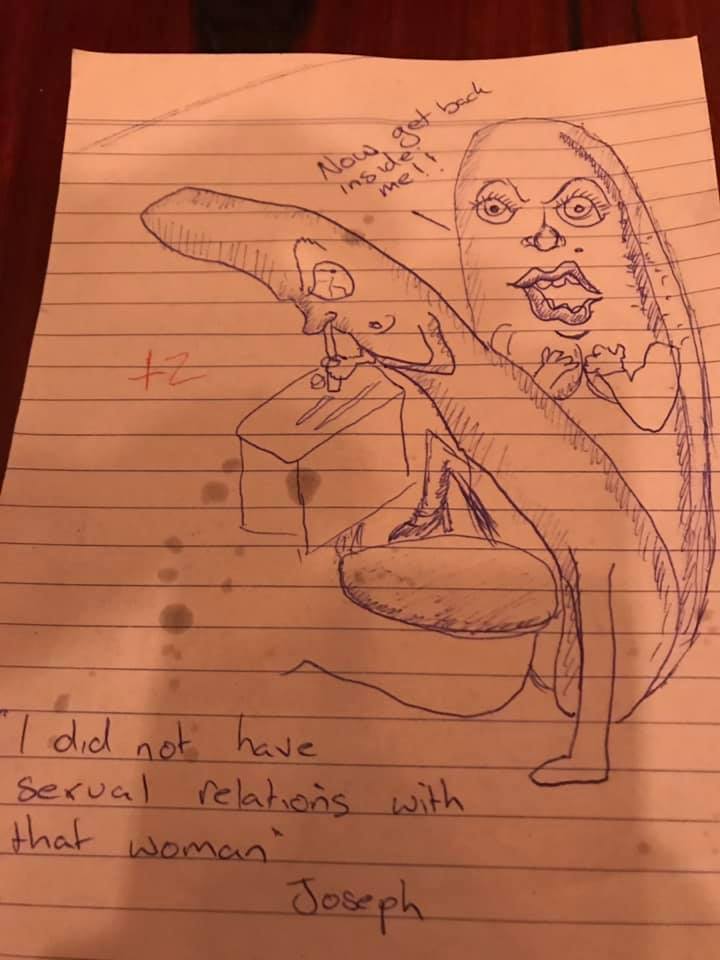 Squishy People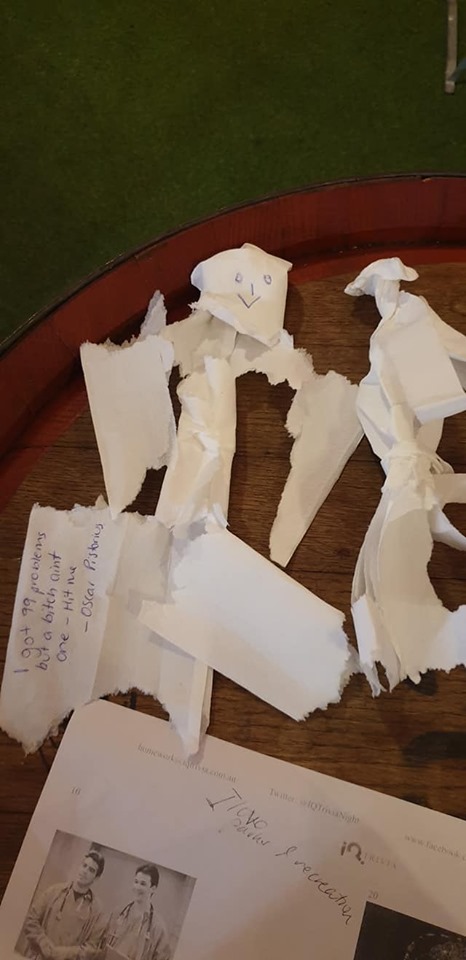 Large Parrot
Loquacious Jumpsuit – WE DO NOT ENDORSE HOMOPHOBIC JUMPSUITS, but it does fit the theme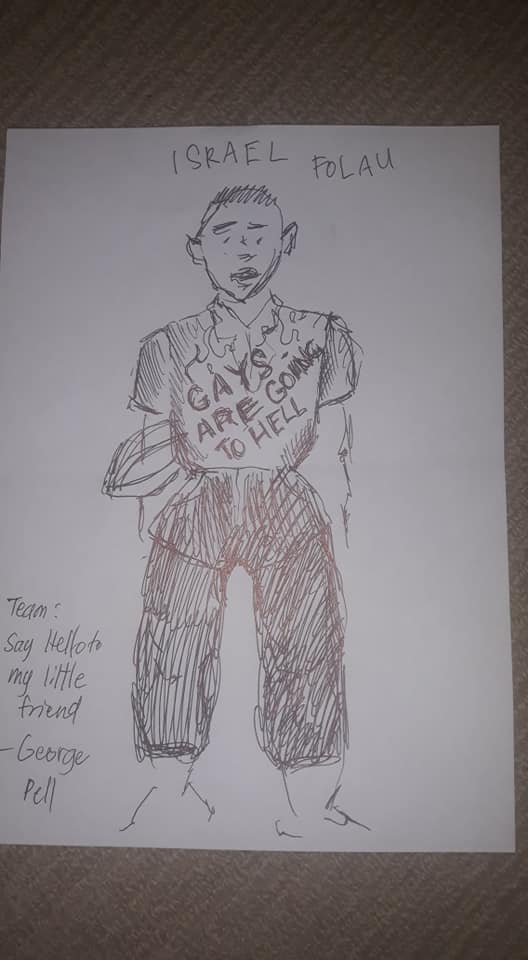 Pooing Rocks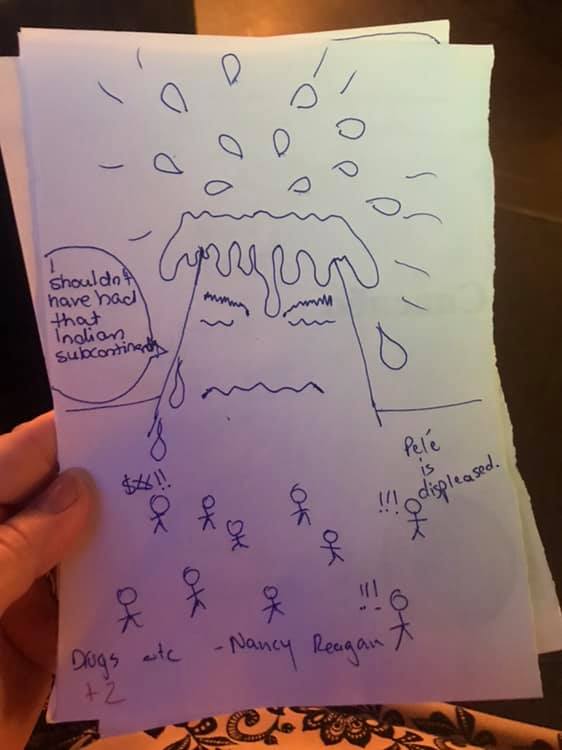 Lascivious Tree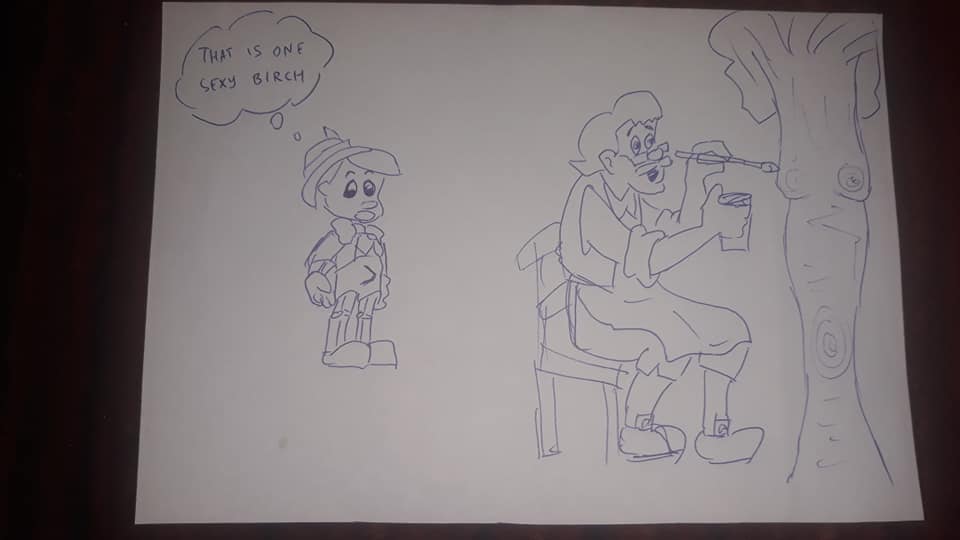 Horrific Clam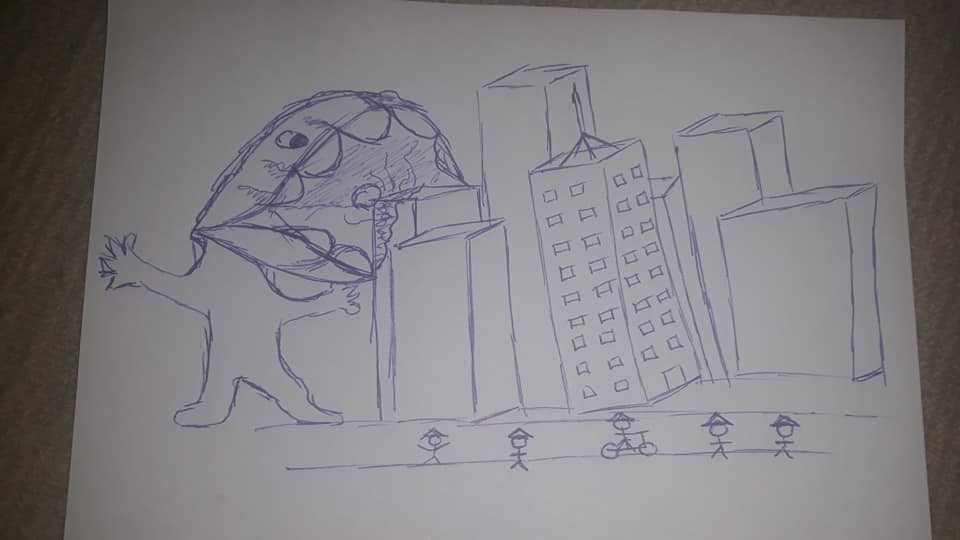 Celebratory Battleship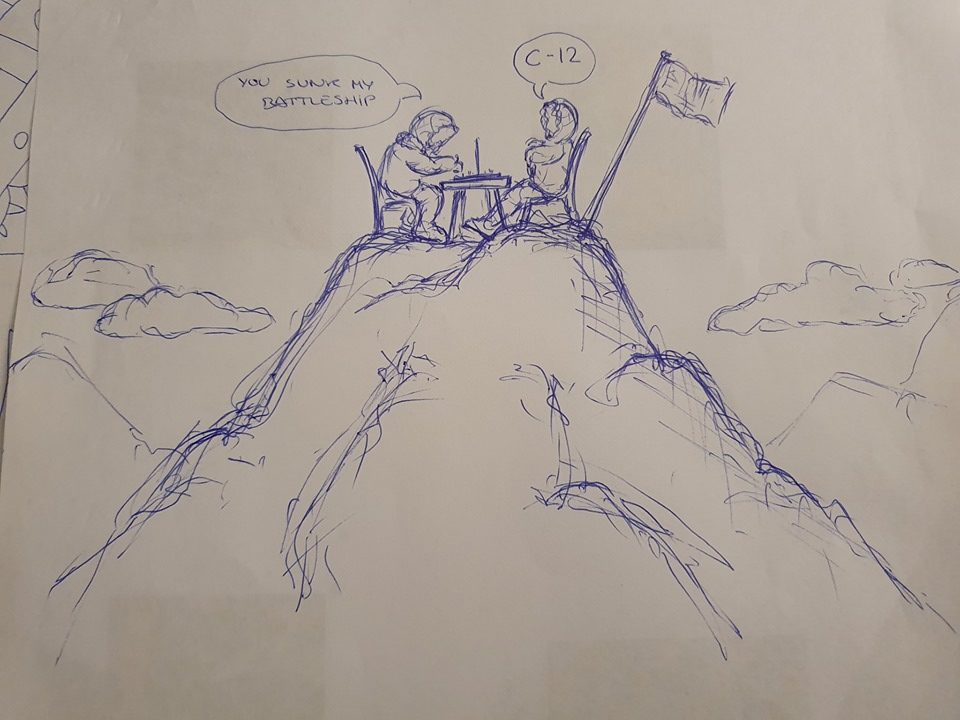 INTERESTING MOMENTS
For the record, if your team is made up entirely of white South Africans, cheering when we mention Nelson Mandela going to prison is kind of a bad look. (Even if you're just cheering because you got the question right.)
And one of our hosts came home from holiday early, hid in the corner of his usual show, and went completely unnoticed until he revealed himself in the most dramatic way possible.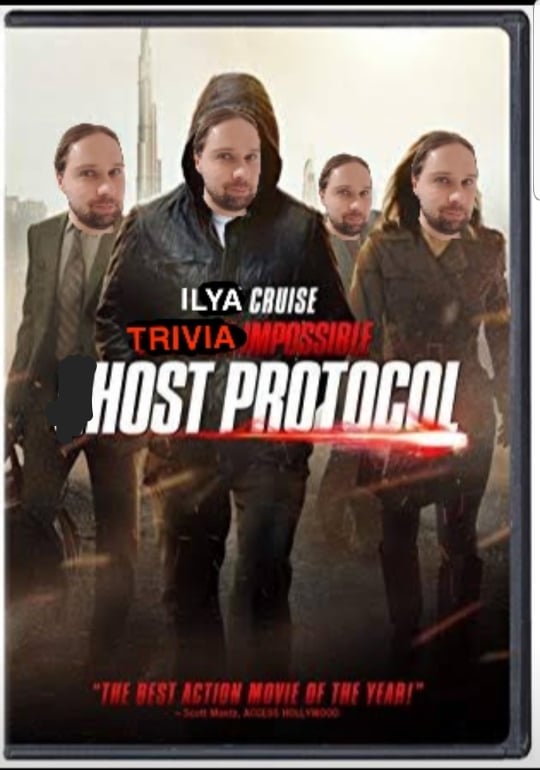 See you next week.